The New Standard for RSVP

RSVP heads into the future with the cruise you've been waiting for on our first charter aboard the gorgeous Celebrity Infinity. We're heading deep into the Caribbean's most beautiful islands with visits to gay-friendly Curacao, postcard-perfect Aruba, fabulous Labadee, and an overnight in exciting San Juan. With more time to enjoy than ever before at awesome low fares from $1099!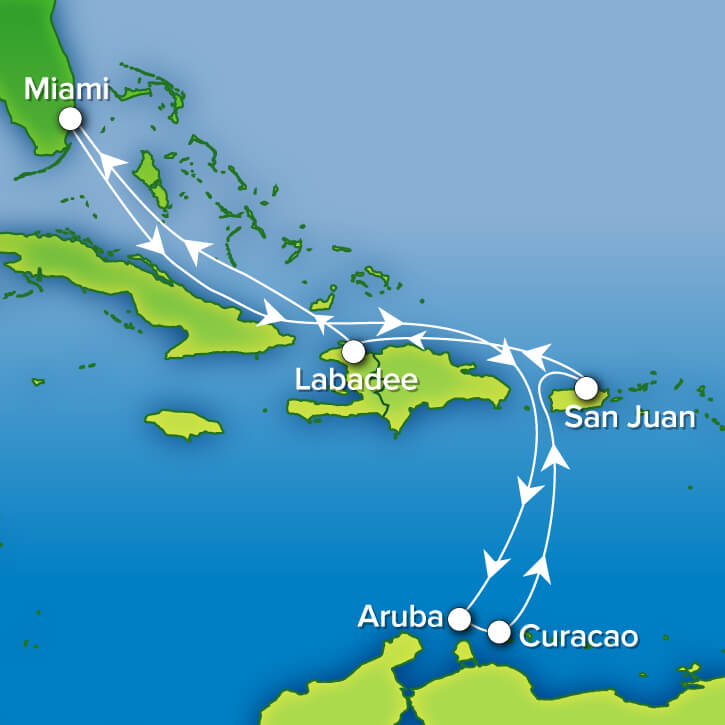 Cruise Itinerary
March 6
Miami, FL
5:00 pm
March 9
8:00 am
Aruba
7:00 pm
March 10
8:00 pm
Curacao
6:00 pm
March 11
6:00 pm
San Juan
March 12
San Juan
4:00 pm
March 13
10:00 am
Labadee
6:00 pm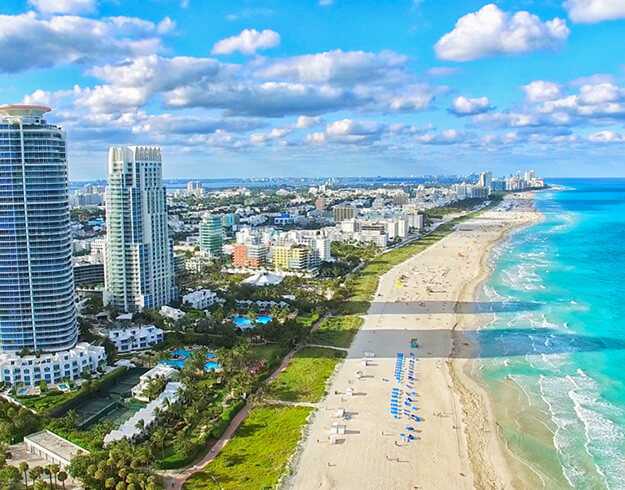 Miami, FL
Start your journey with Miami's many shades of gay. Stop into one of the vibrant restaurants of South Beach and walk over to one of the hottest gay bars and nightclubs along the shore for your favorite libation and endless leisure. Rejoice in the whimsical and the funky street art of Wynwood Arts District, or check out some of the trendiest art studios, galleries and plentiful museums.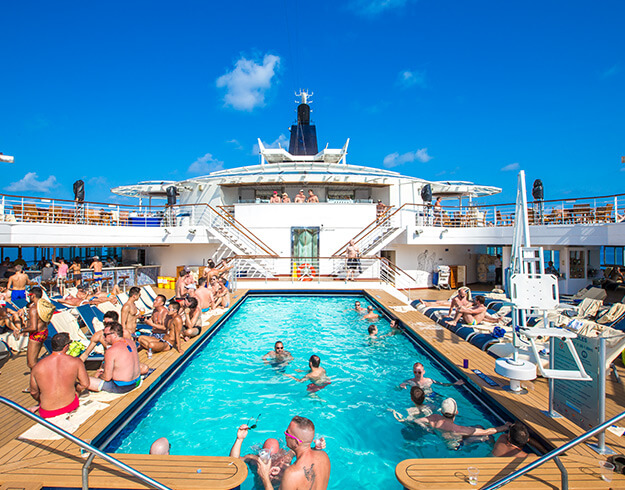 At Sea
Relax and discover the magic of a day at sea with RSVP onboard Infinity. From our special RSVP brunch to wacky bingo sessions, it's not a typical day on a ship. Indulge in the Canyon Ranch Spa or take in some rays around the pool. Just save some energy for our first T-dance this afternoon!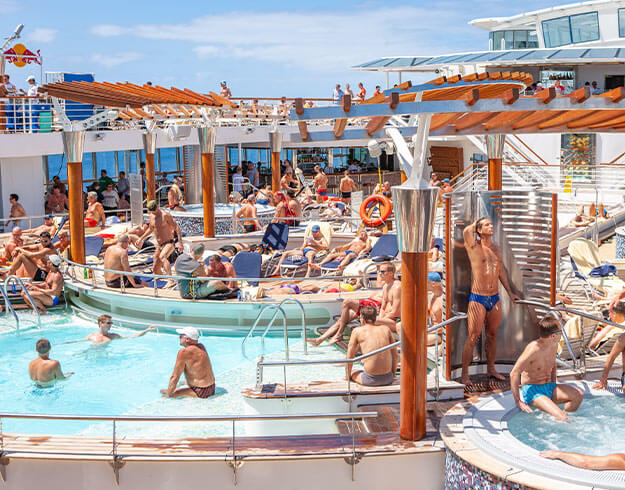 At Sea
Enjoy a relaxing day at sea with everything from T-dances to pool games to brunch with friends. The Caribbean sunshine is all yours today!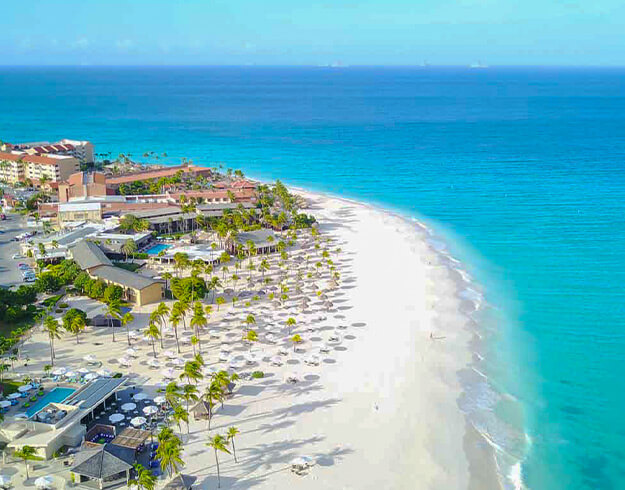 Aruba
A backdrop of immaculate powder-white beaches and graceful Caribbean breezes, Aruba's land- and shore-scape make it a world-class island for windsurfing and kiteboarding. Take a dive down to its pristine reefs and historic ship wrecks under them.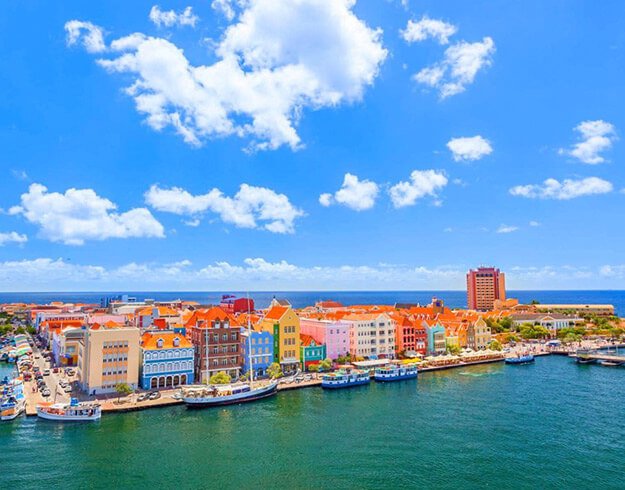 Curacao
Cultivating a community of gay-friendly locals and businesses, Curacao has become one of the Caribbean's most LGBT-friendly islands. A backdrop of turquoise blue waters and reliably clear skies, this island's capital, Willemstad is the only World Heritage Site in the Caribbean. Stroll the Handelskade, an iconic waterfront row of Dutch colonial buildings in an array of vibrant hues.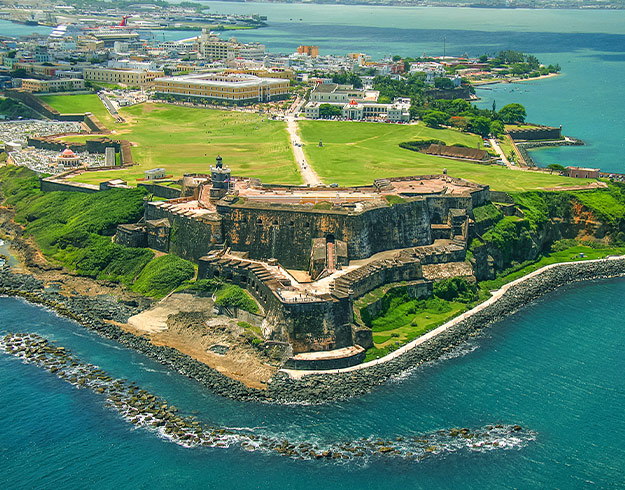 San Juan
No other Caribbean island compares to the gay nightlife of San Juan. From two gay beaches to myriad of gogo bars and restaurants, you'll have infinite entertainment options to dance the night away. Visit Old San Juan's historic architecture, four centuries in the making. In addition to the vibrant culture of this modern metropolis, you'll discover the most majestic mountains, caves, coral reefs and the island's massive rain forest, El Yunque.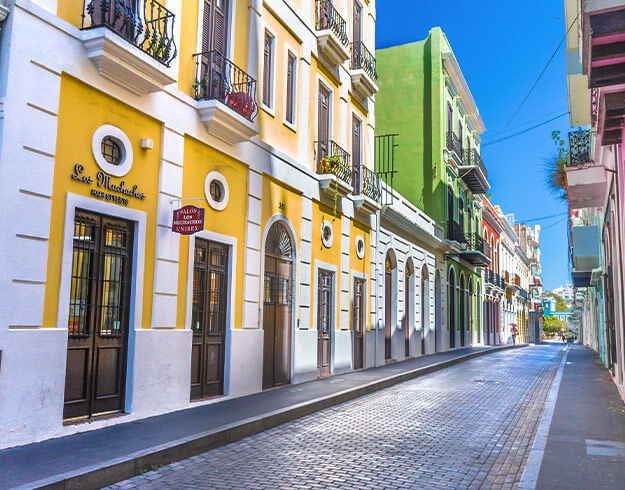 San Juan
Visit Old San Juan's beautifully restored historic sites, go shopping, stop to enjoy authentic sangria and tapas or visit the gay beaches. Beyond San Juan, there are mountains, caves, coral reefs, white-sand beaches and a massive rain forest that supplies fresh water to the island.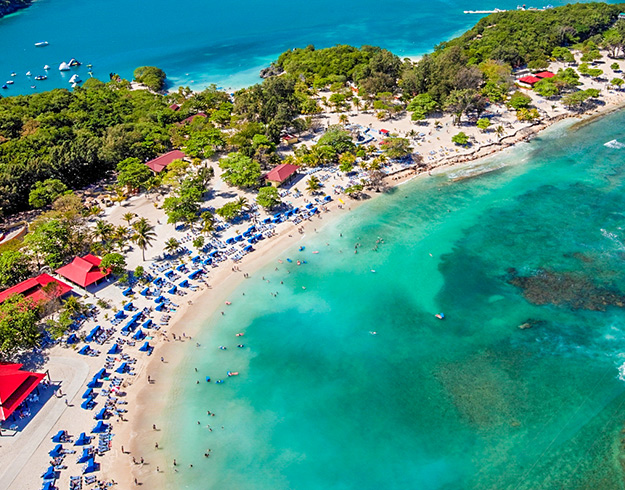 Labadee
In the north coast of Hispaniola, surrounded by beautiful mountain slopes and exotic foliage, sits Labadee, Celebrity's private paradise. This exclusive destination offers pristine beaches, breathtaking scenery and spectacular water activities. Regardless of where you go, you'll find yourself embraced by the beautiful landscape. Labadee's native charm, along with its natural beauty, make this a destination not to be missed.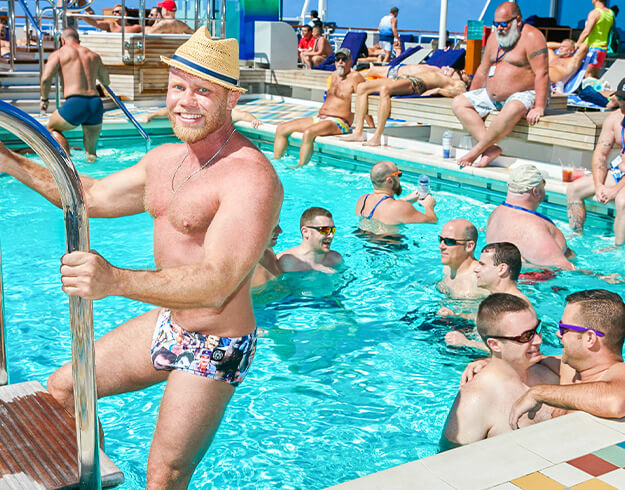 At Sea
After a week of exploring, enjoy our last day in the sun with great friends old and new.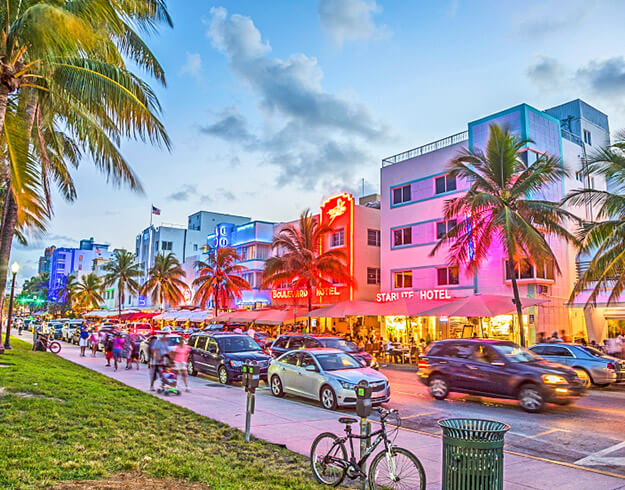 Miami
Welcome back to the vibrant city of Miami. Stay and enjoy the culture, sights and sounds or continue on to one of the many great destinations in South Florida including Ft. Lauderdale and Key West.
Disembarkation beings at approximately 7am on March 15 and RSVP does not recommend flights before 10am.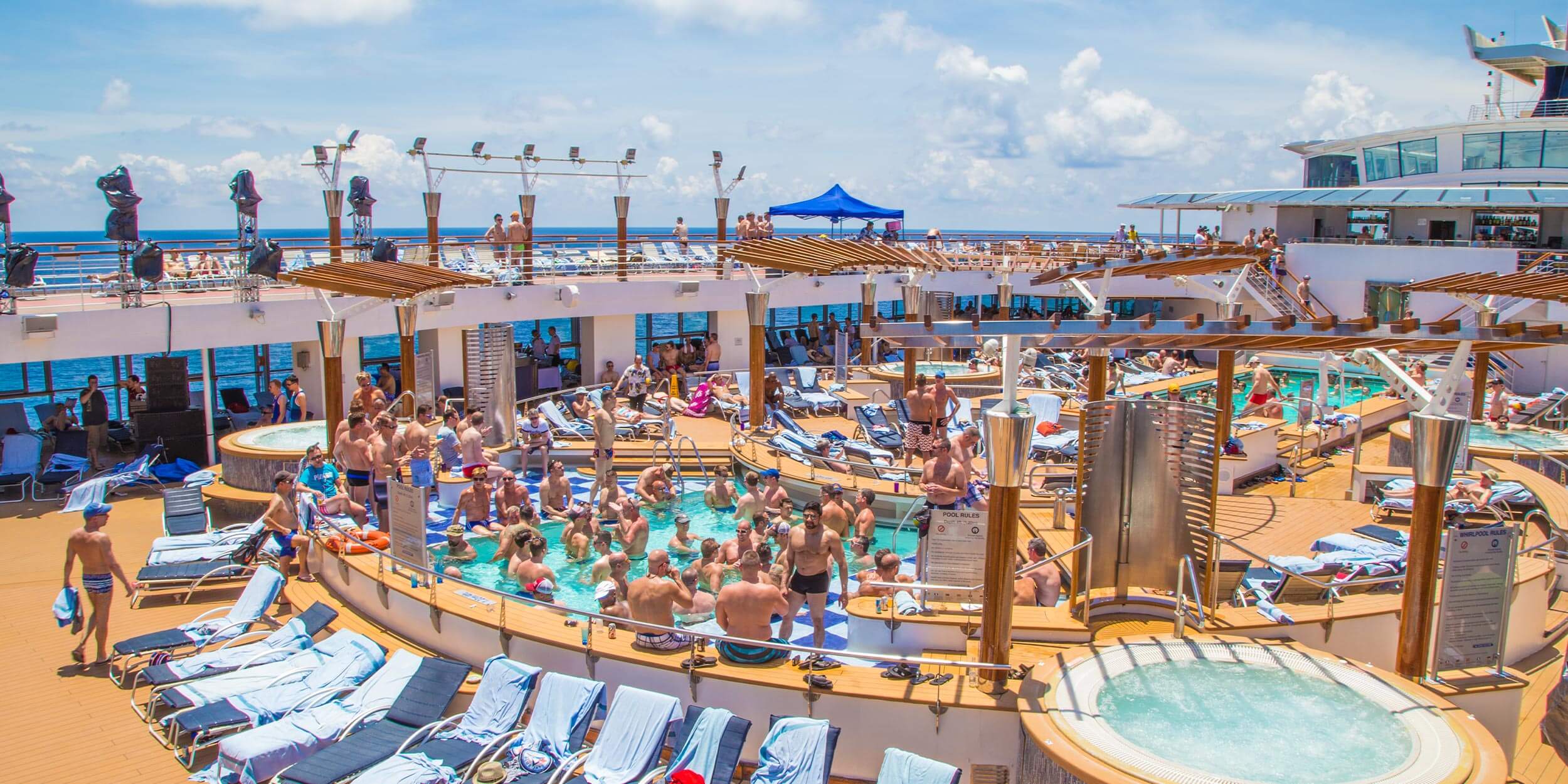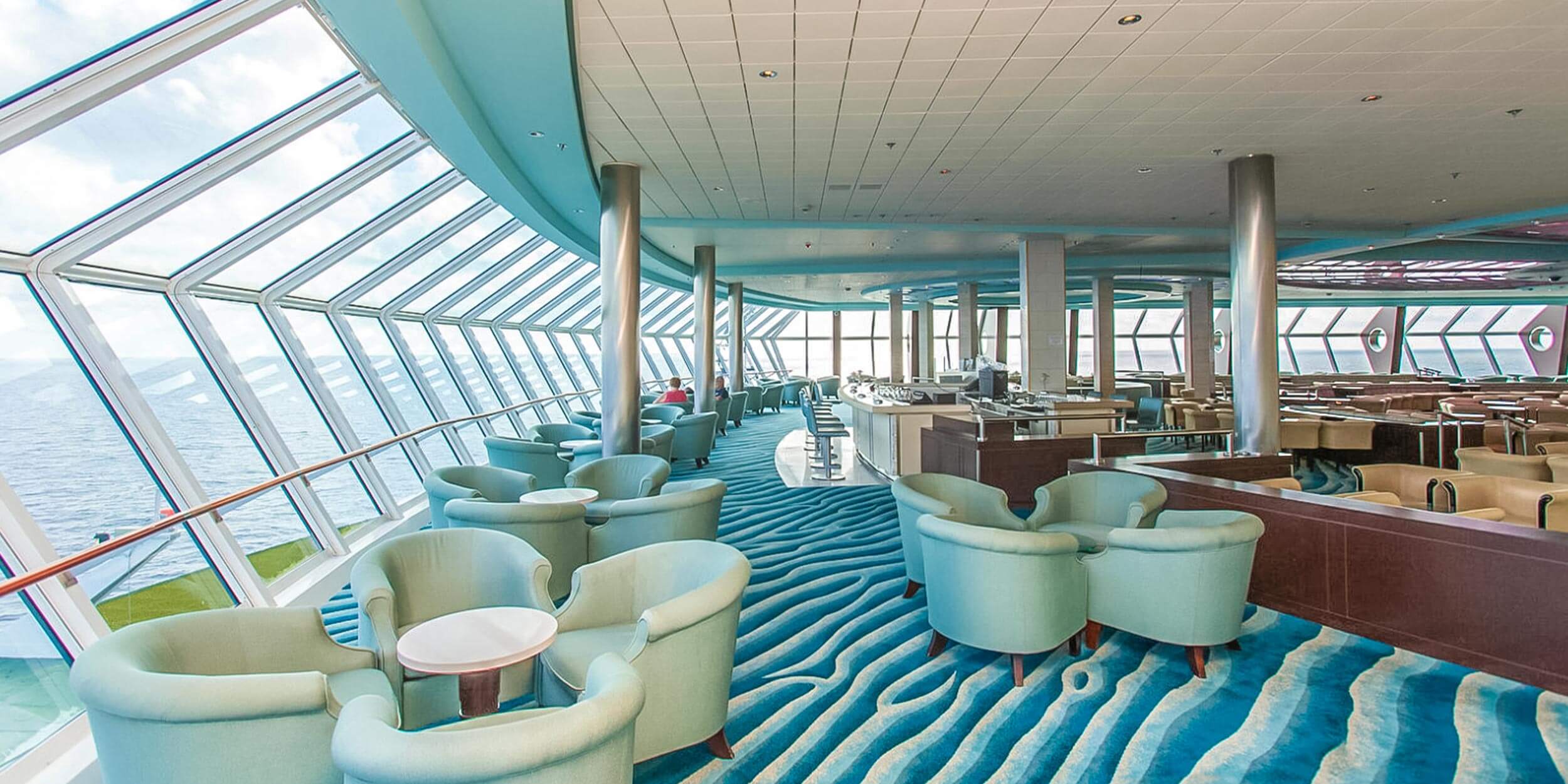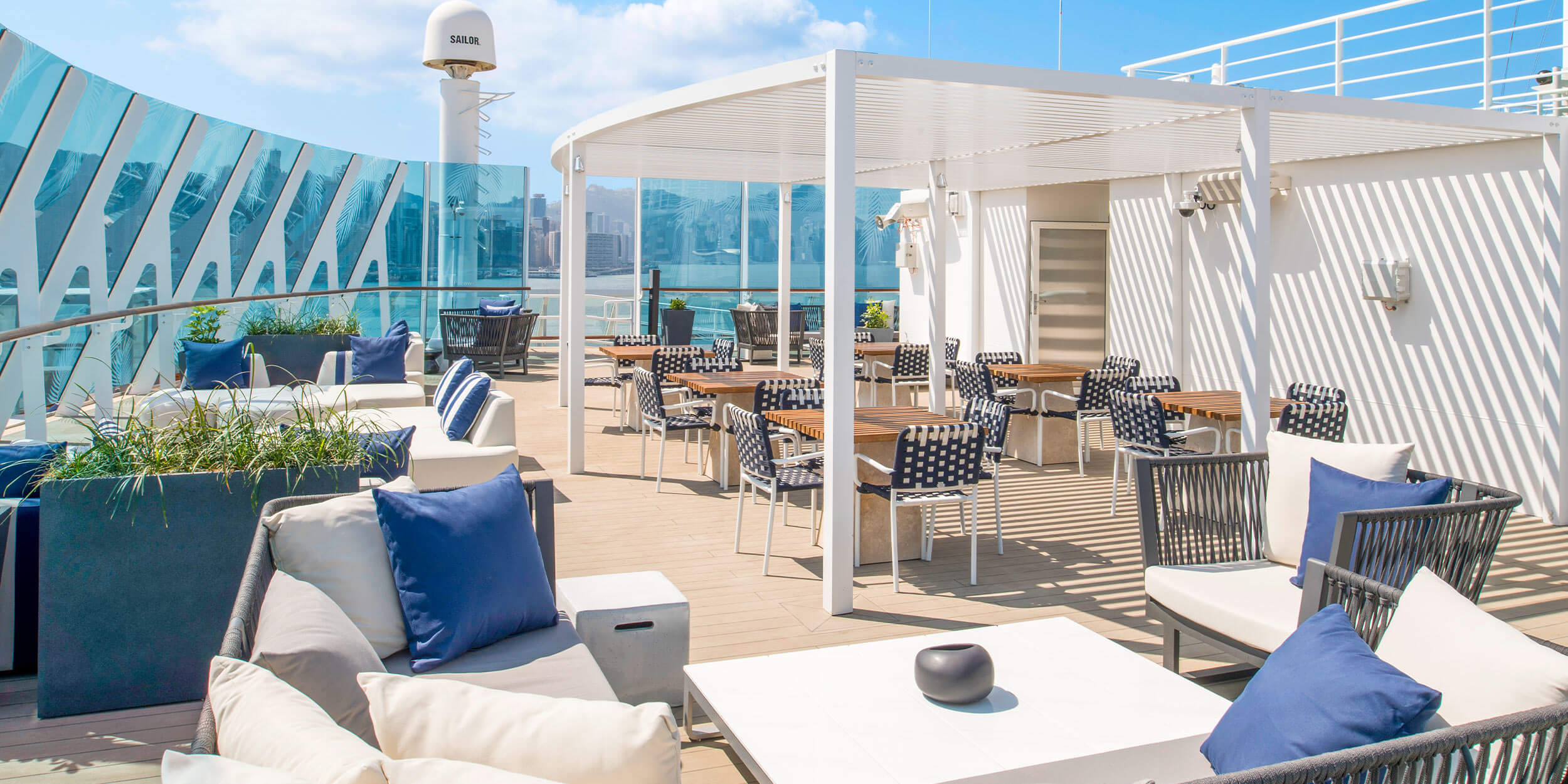 Our First Celebrity Cruise
An all-new way to sail awaits 2100 RSVP friends onboard the beautiful Celebrity Infinity, one of the world's top-rated premium ships. Intimate and refreshingly modern at every turn, Infinity offers the perfect setting for relaxing and enjoying all that RSVP has to offer. From the sparkling pool deck to the luscious new retreat to inviting bars, you'll find a welcoming environment with a touch of modern luxury everywhere you turn. Add Celebrity's legendary cuisine and superior service to create an all-new RSVP experience to thrill you in a new way each day.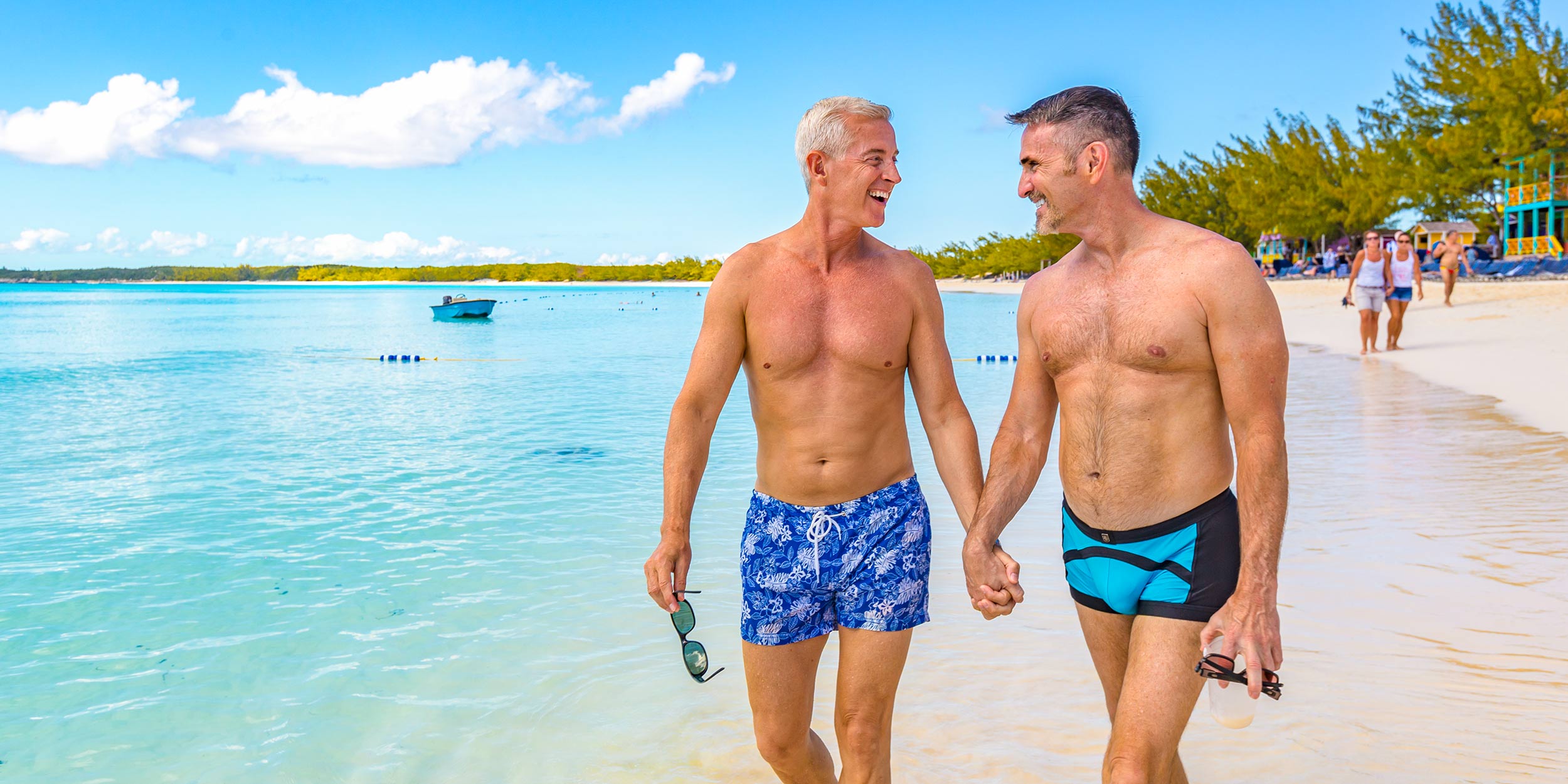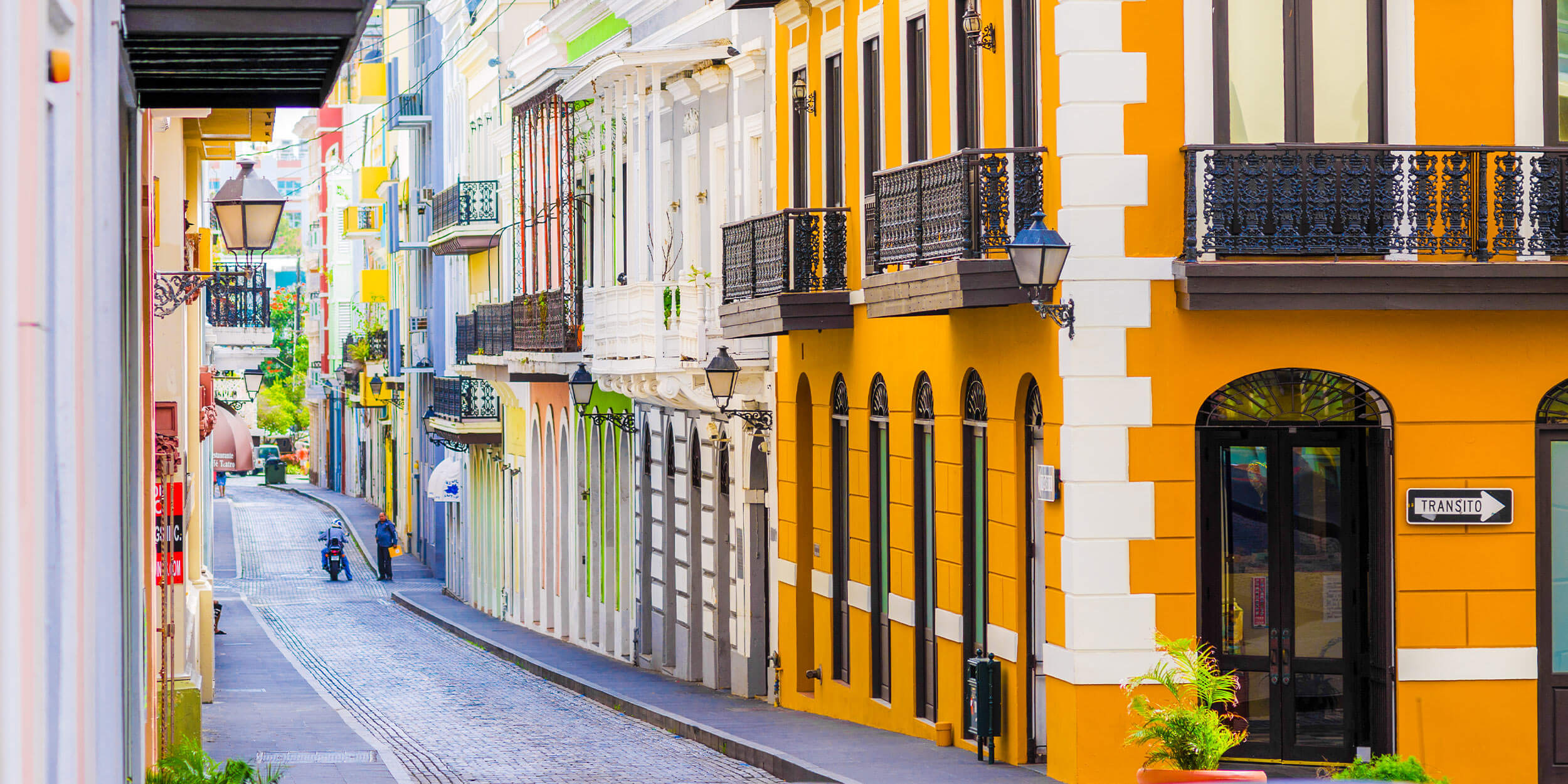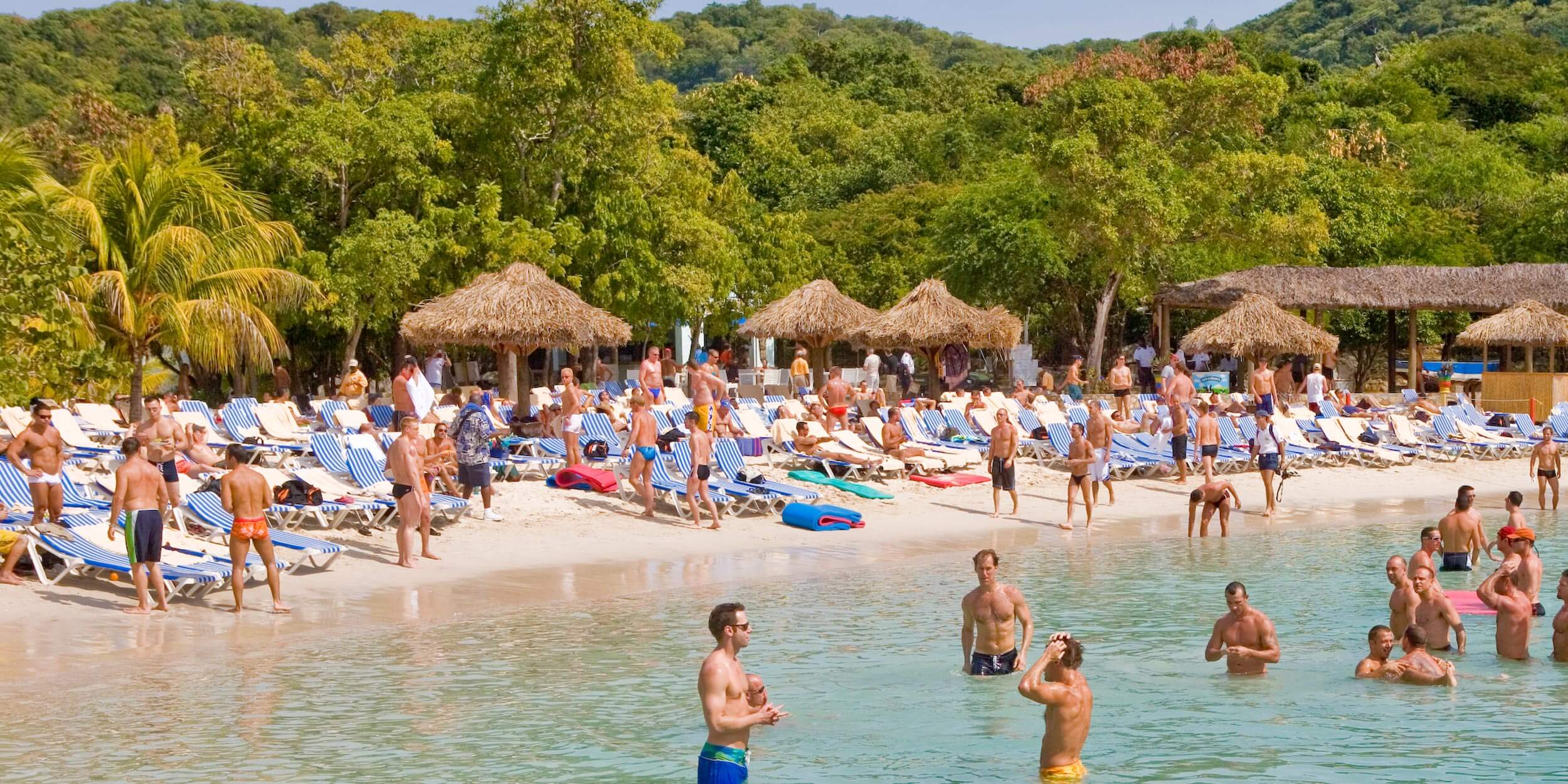 More Time to Explore
Everyone wants a little more vacation time, so we've extended our 2021 cruise to 9 fabulous nights to create a fresh new exotic itinerary. You'll sail from convenient Miami to lively Curacao, the most gay-friendly island in the Caribbean, after two refreshing days at sea to enjoy all that Infinity has to offer. Spend a day marveling at the powder white sand beaches on legendary Aruba with a seemingly endless array of options to explore. After another relaxing day at sea, we arrive into thrilling San Juan for our first-ever overnight in this vibrant and culturally rich city. Finally, the private island paradise of Labadee awaits where we create the largest gay island in the Caribbean, for a day. It's the perfect combination of enticing and enriching destinations and superior enjoyment onboard.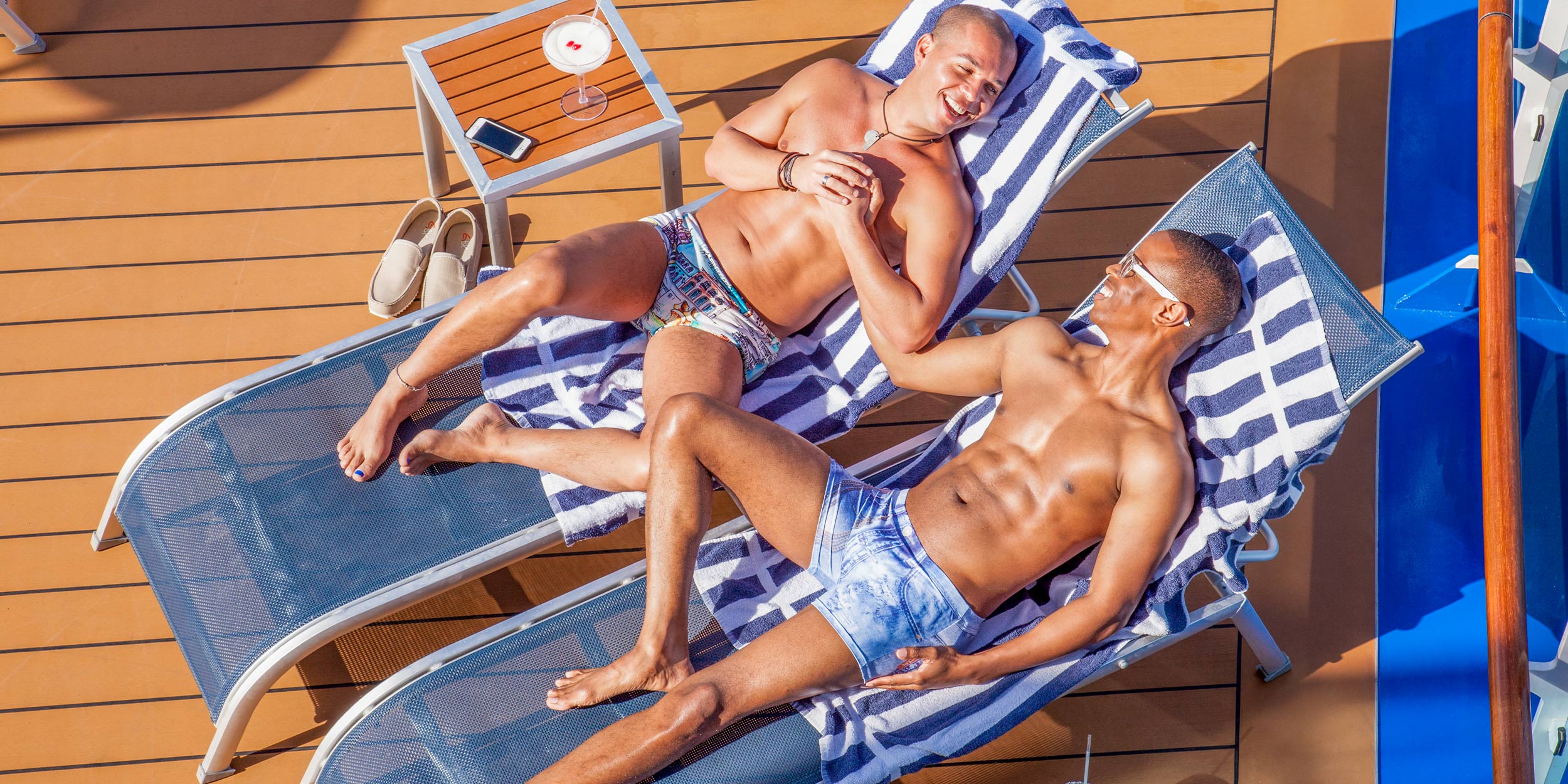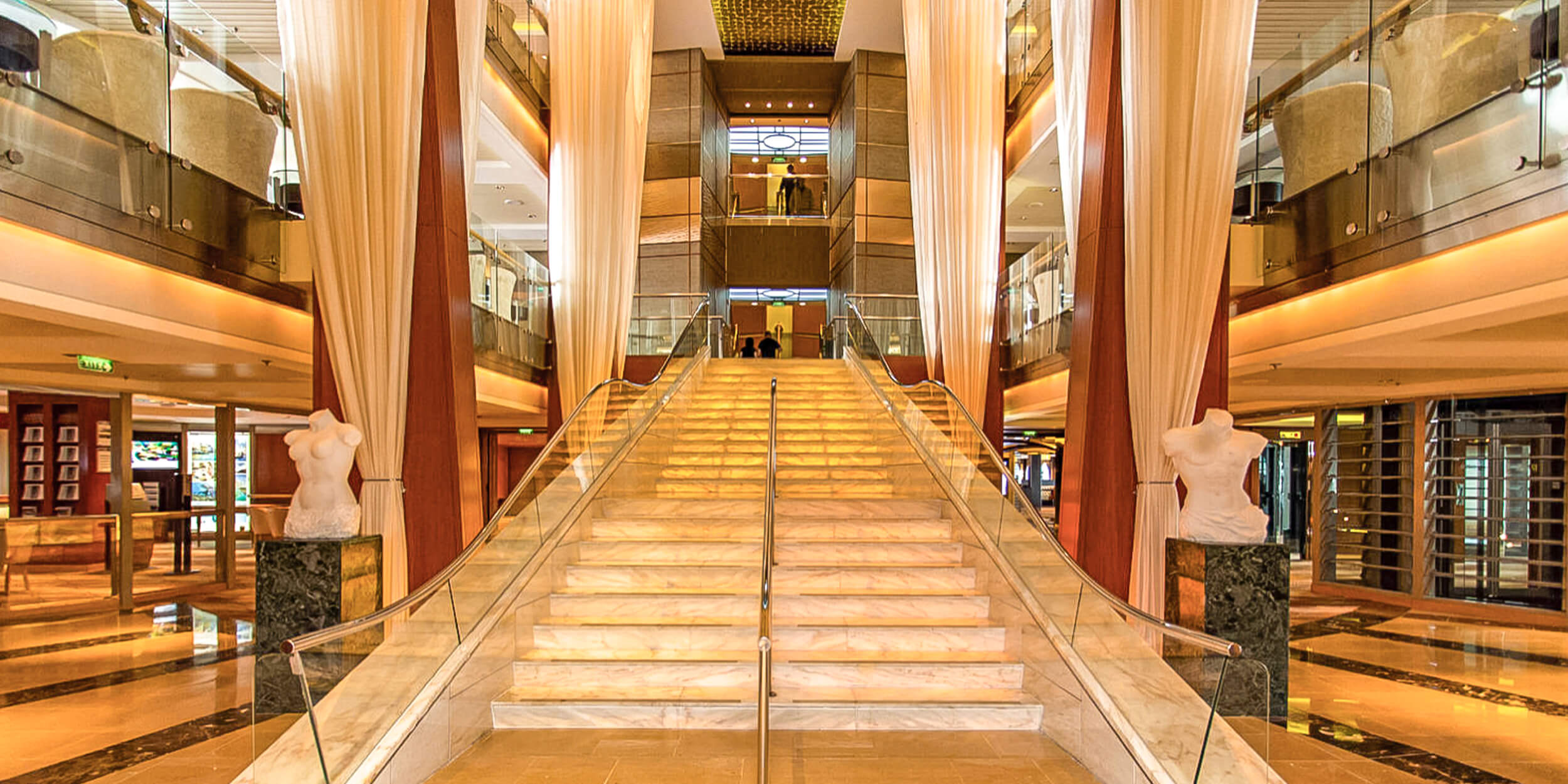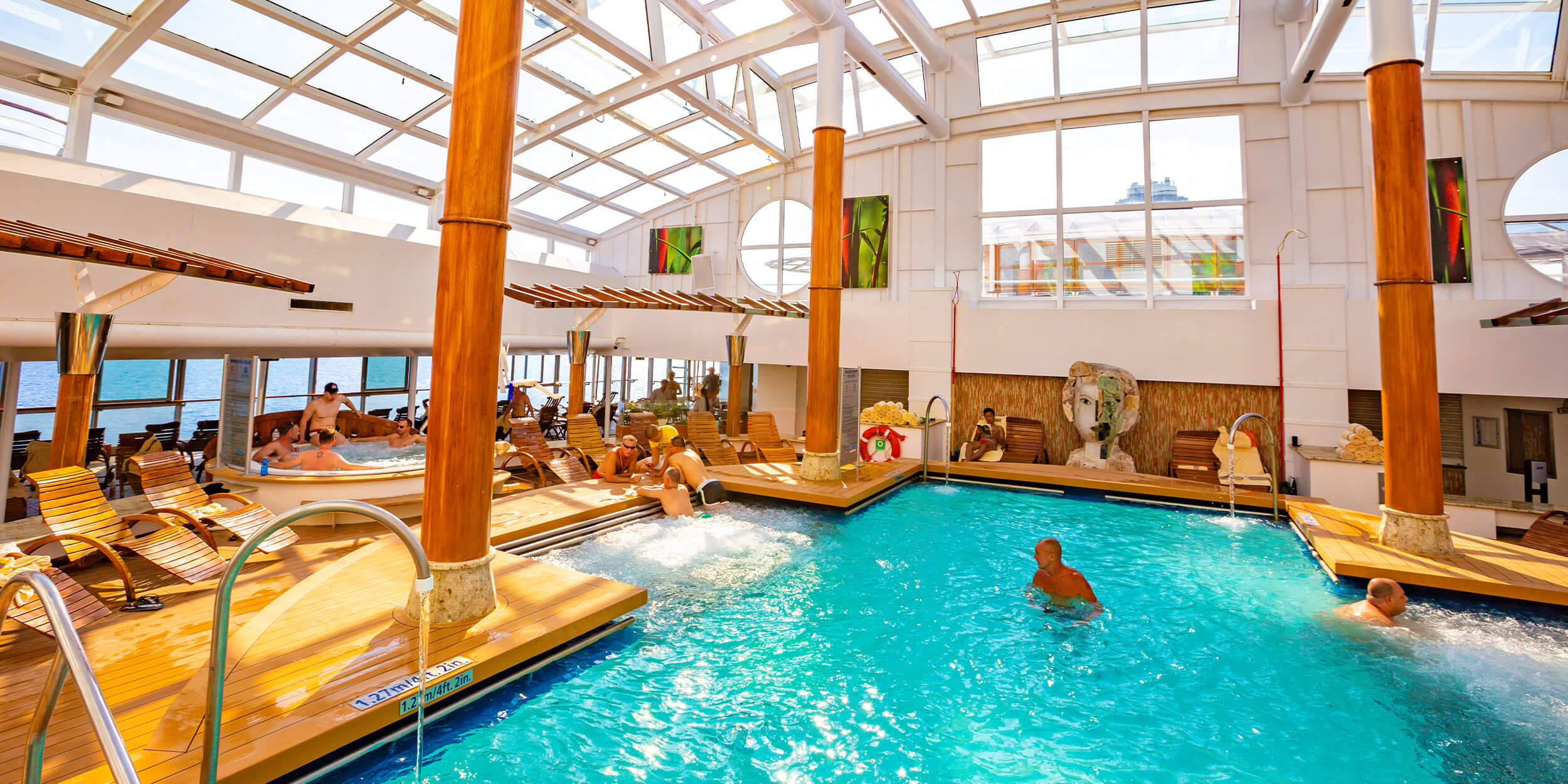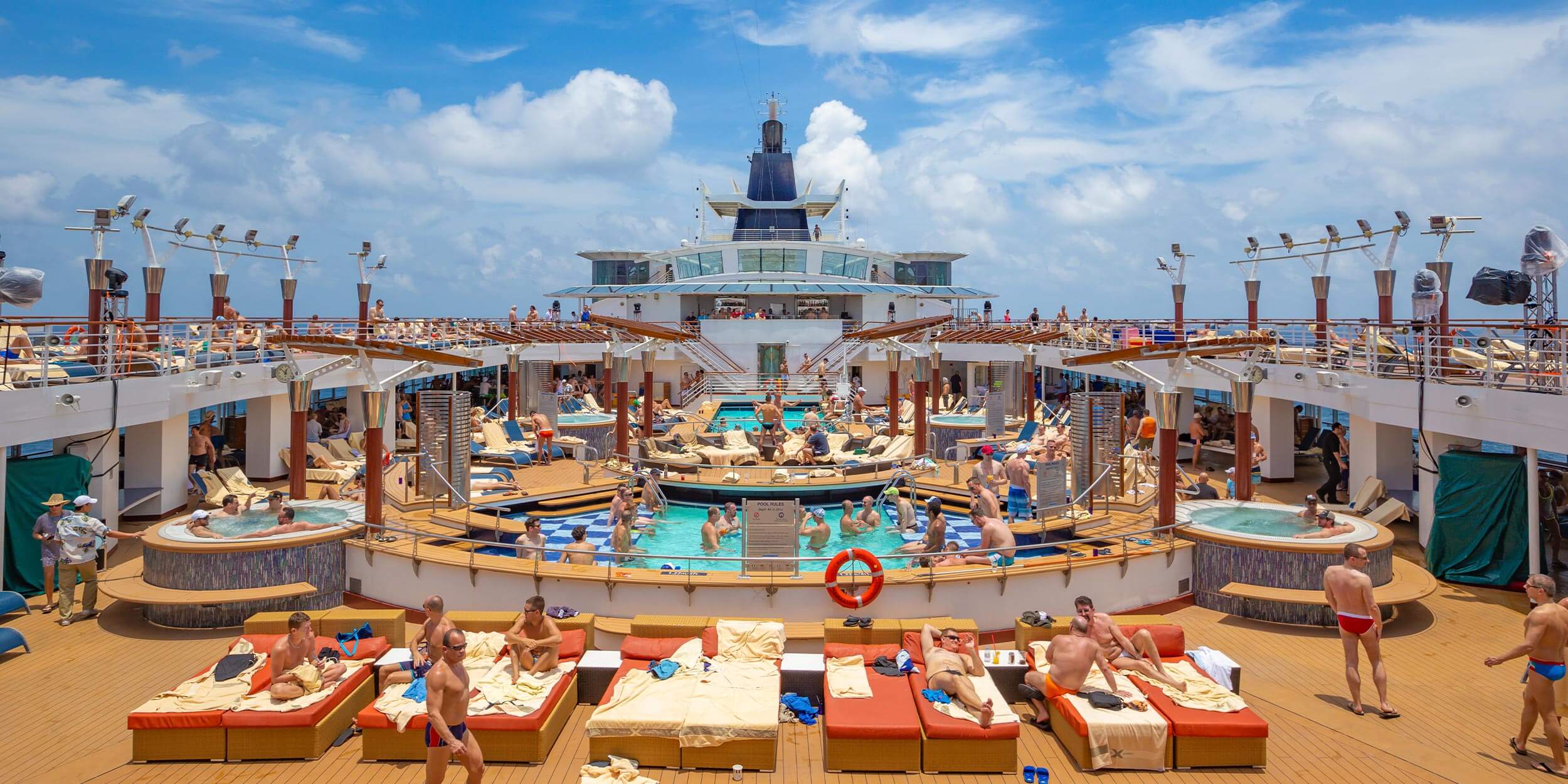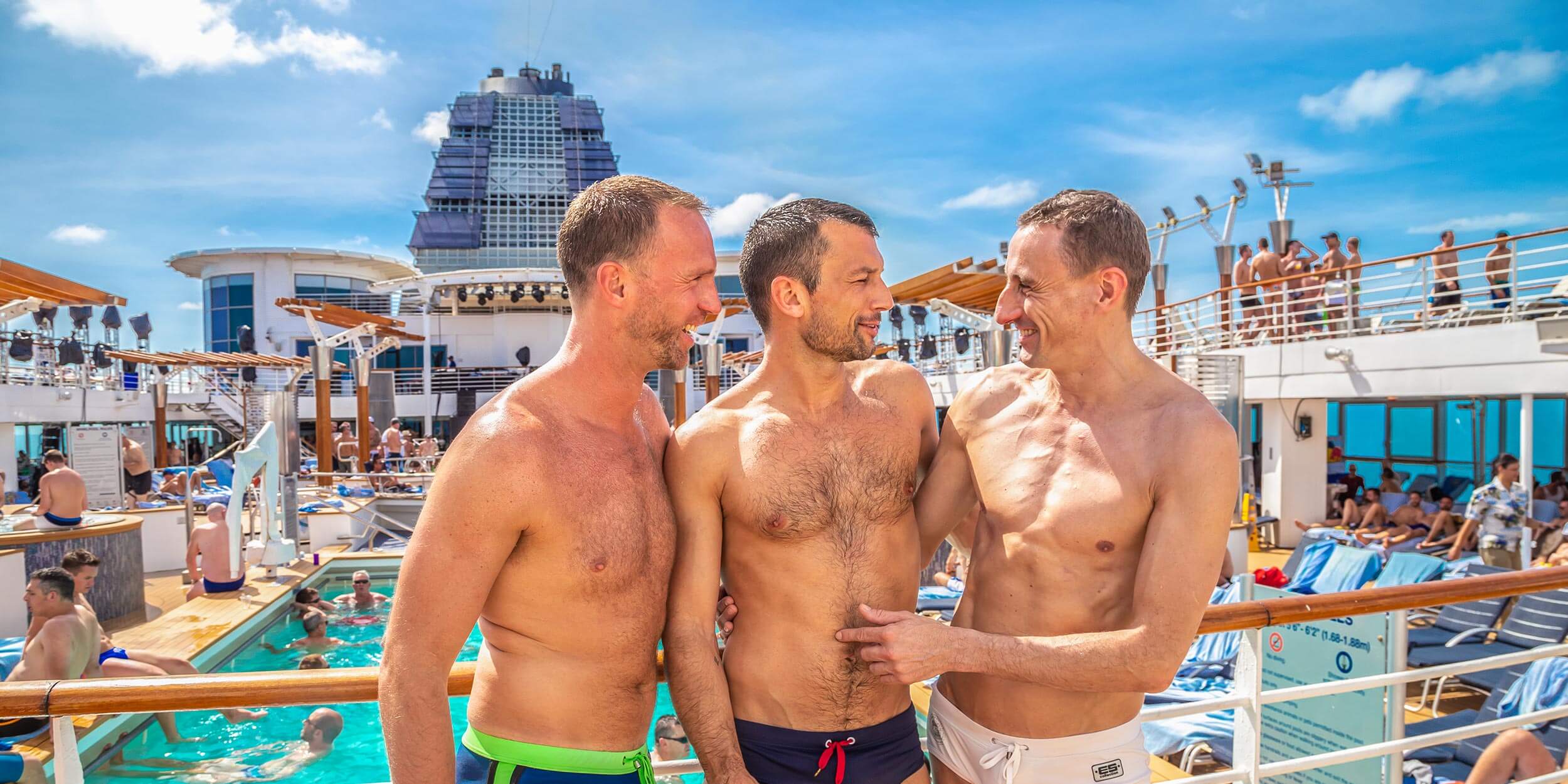 The Ultimate Ship for RSVP
With three glorious days at sea, you'll truly enjoy what RSVP is all about. Start with a lazy brunch with friends. Soak up some rays on Infinity's sunny decks, sparkling pools, and whirlpools. Treat yourself to a treatment in the modern Canyon Ranch Spa. Take in a fitness class or work out in the spackous gym. Just save some energy for RSVP's signature T-dances, enrichment experiences, silly pool games, and friendly good times all day long.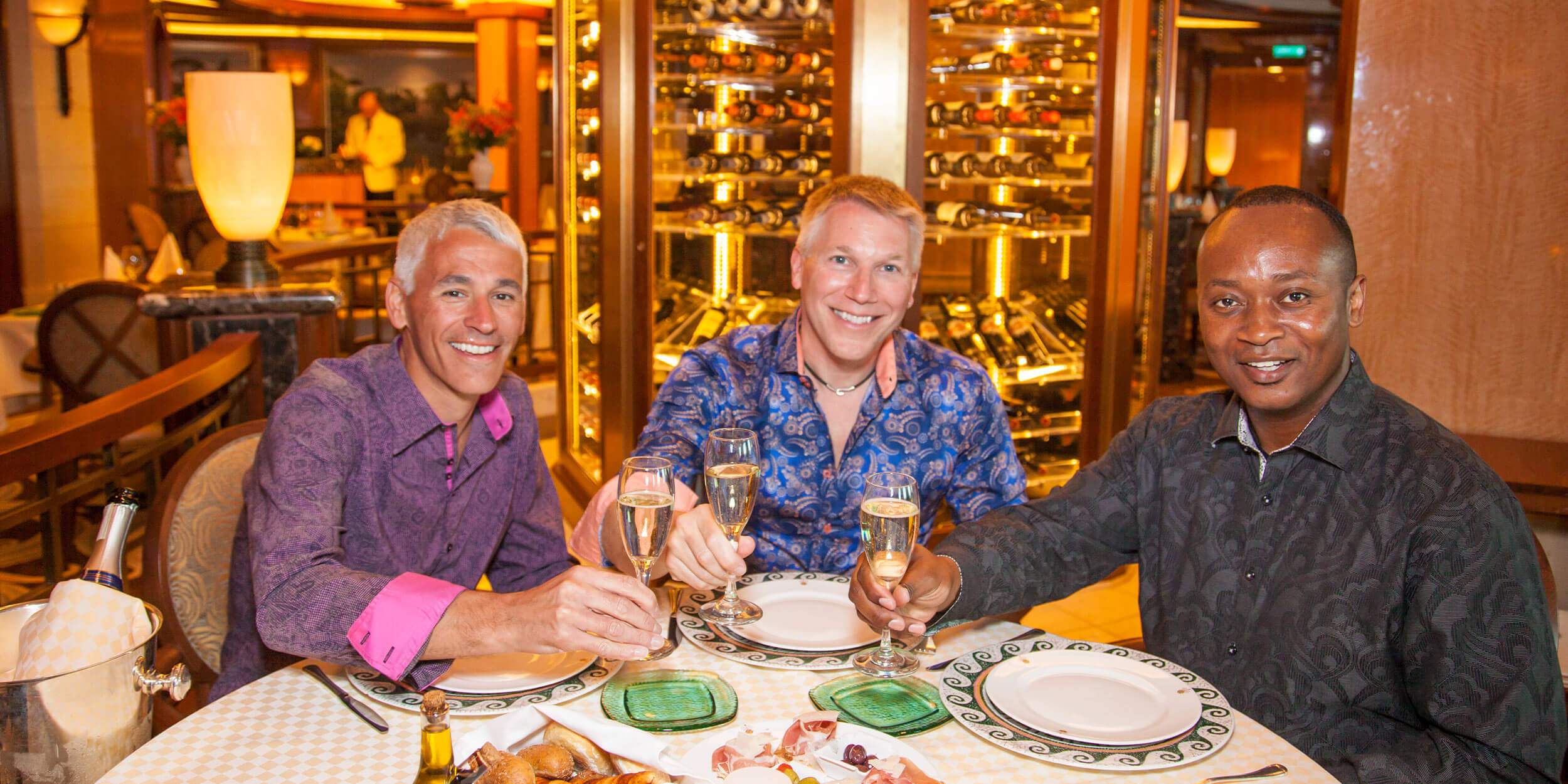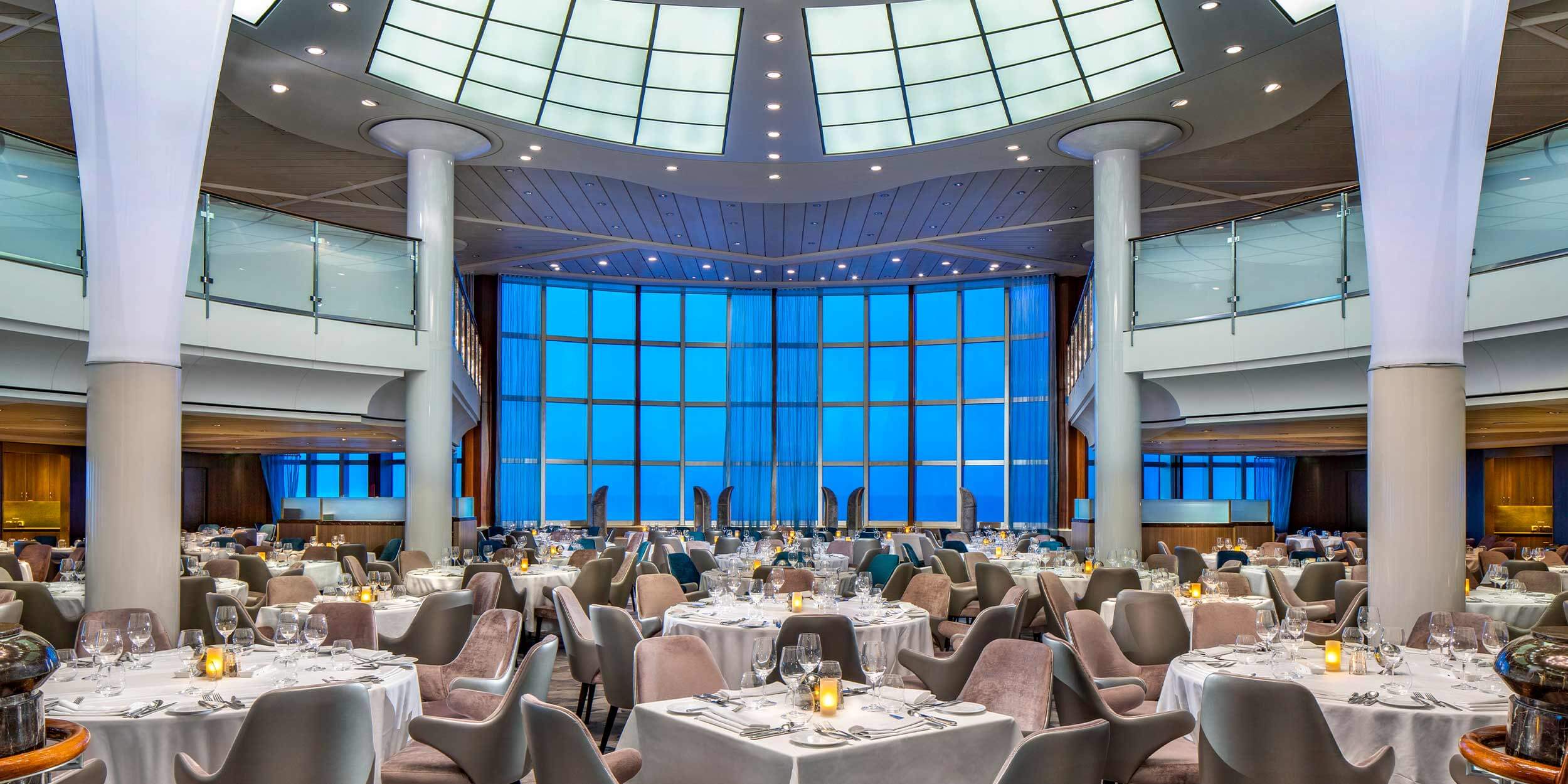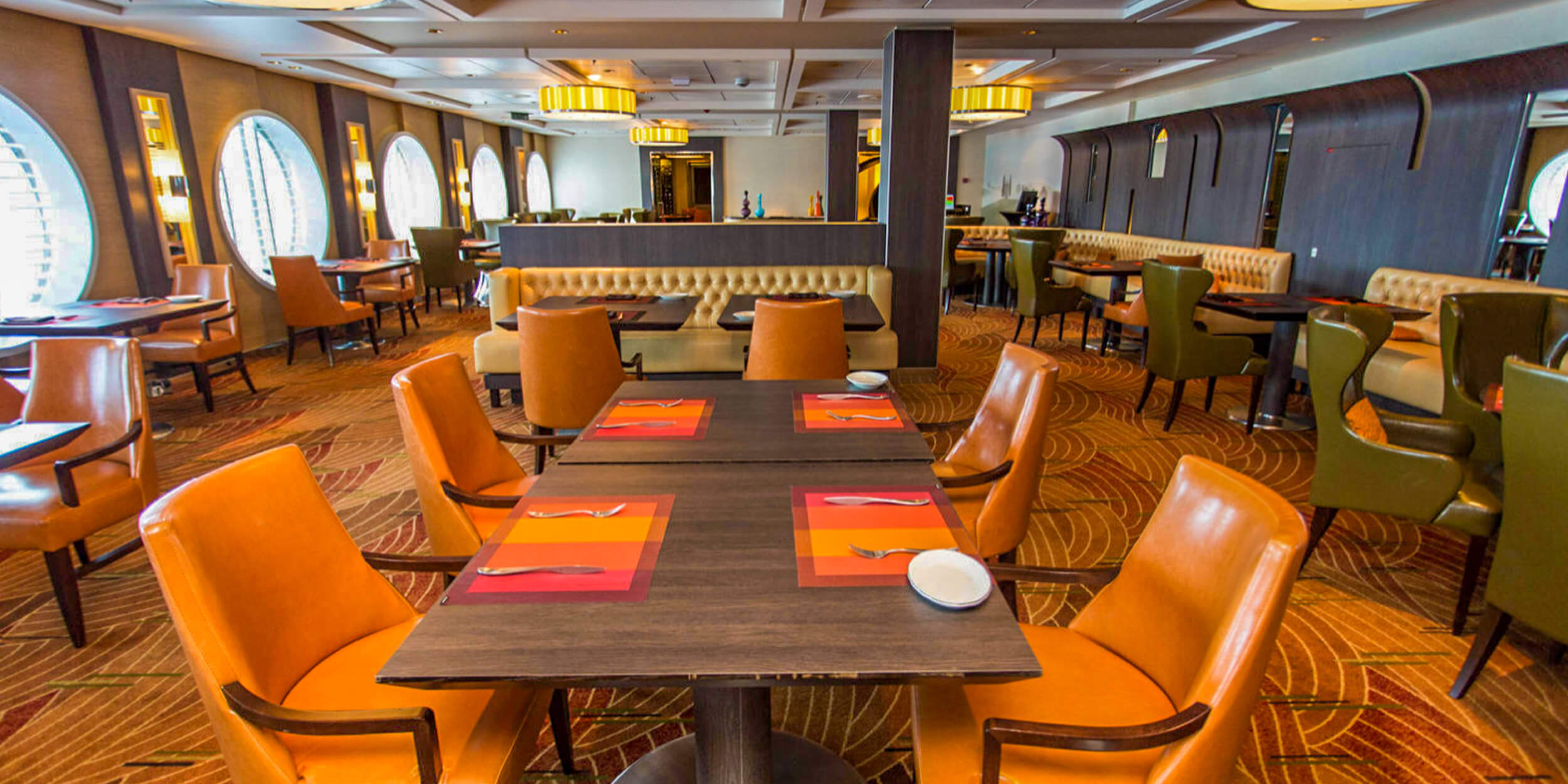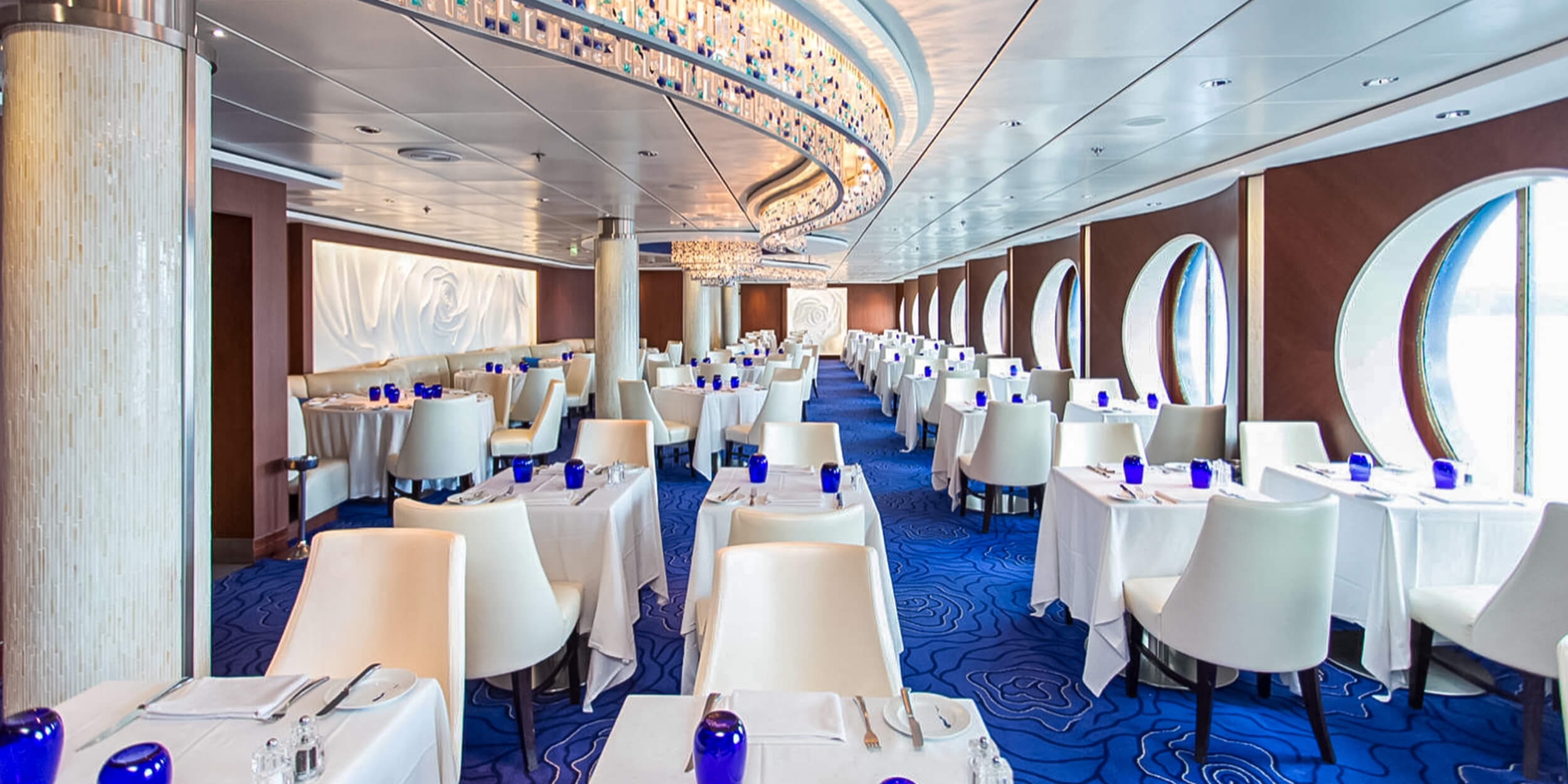 Endless Culinary Delights
Share a meal with friends old and new, any way you desire. Our two-story main restaurant features an ever-changing menu in a fresh modern setting, where conversation sparkles over delicious options.
Infinity features distinctive restaurants catering to virtually every palette and desire, starting with the classic Tuscan steakhouse and Qsine's innovative modern cuisine. Fresh seafood stars ad Sushi on 5, or dig into homemade gelato at Café al Bacio. For something more casual, forget everything you've heard about cruise ship buffets — the new Ocean Cafe turns out a never-ending spread day and night that will keep you coming back for more.
And of course, each meal on RSVP is designed to be relaxed with no assigned dining times and no stuffy dress codes. It's the perfect time and place to meet friends.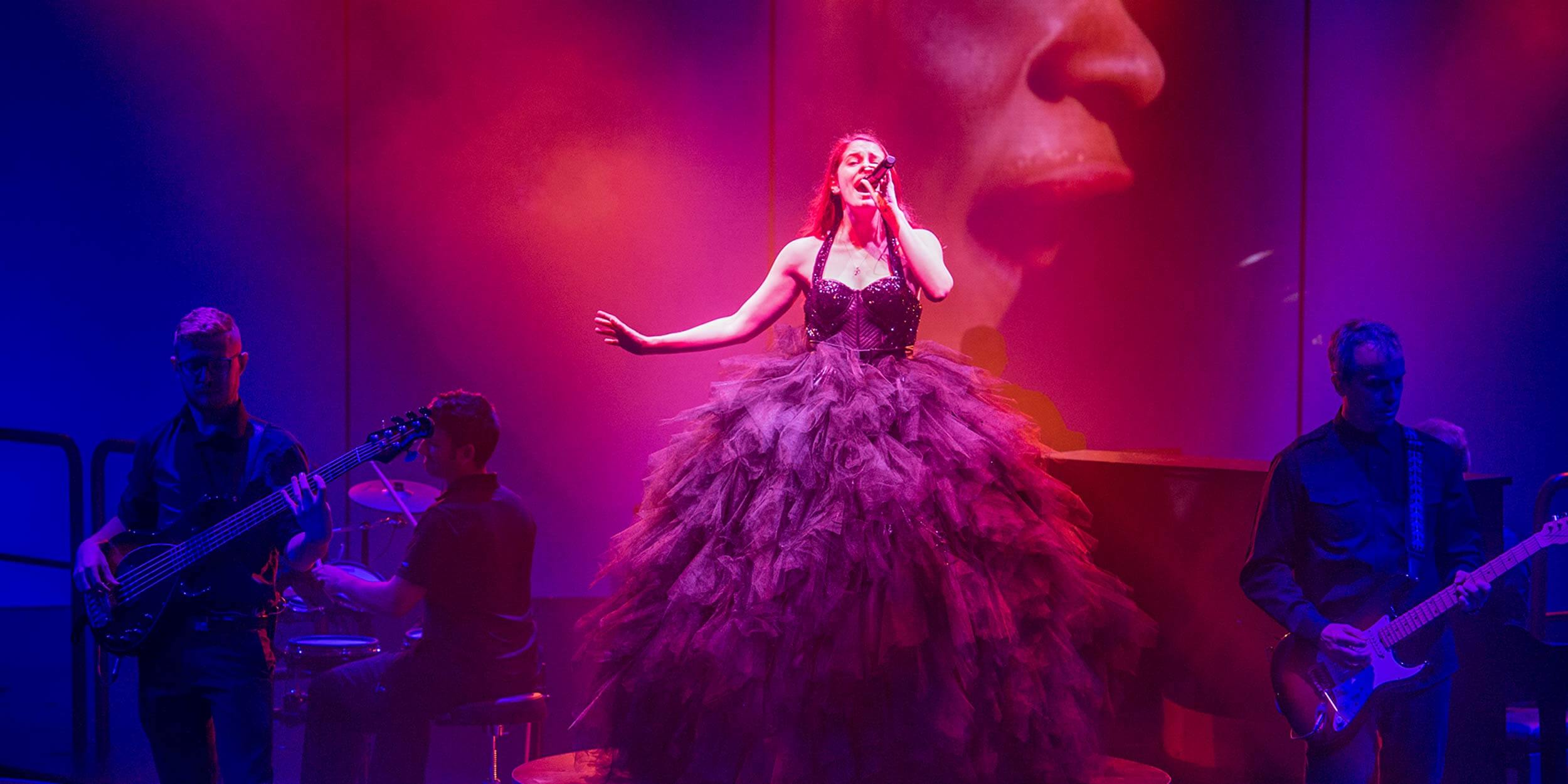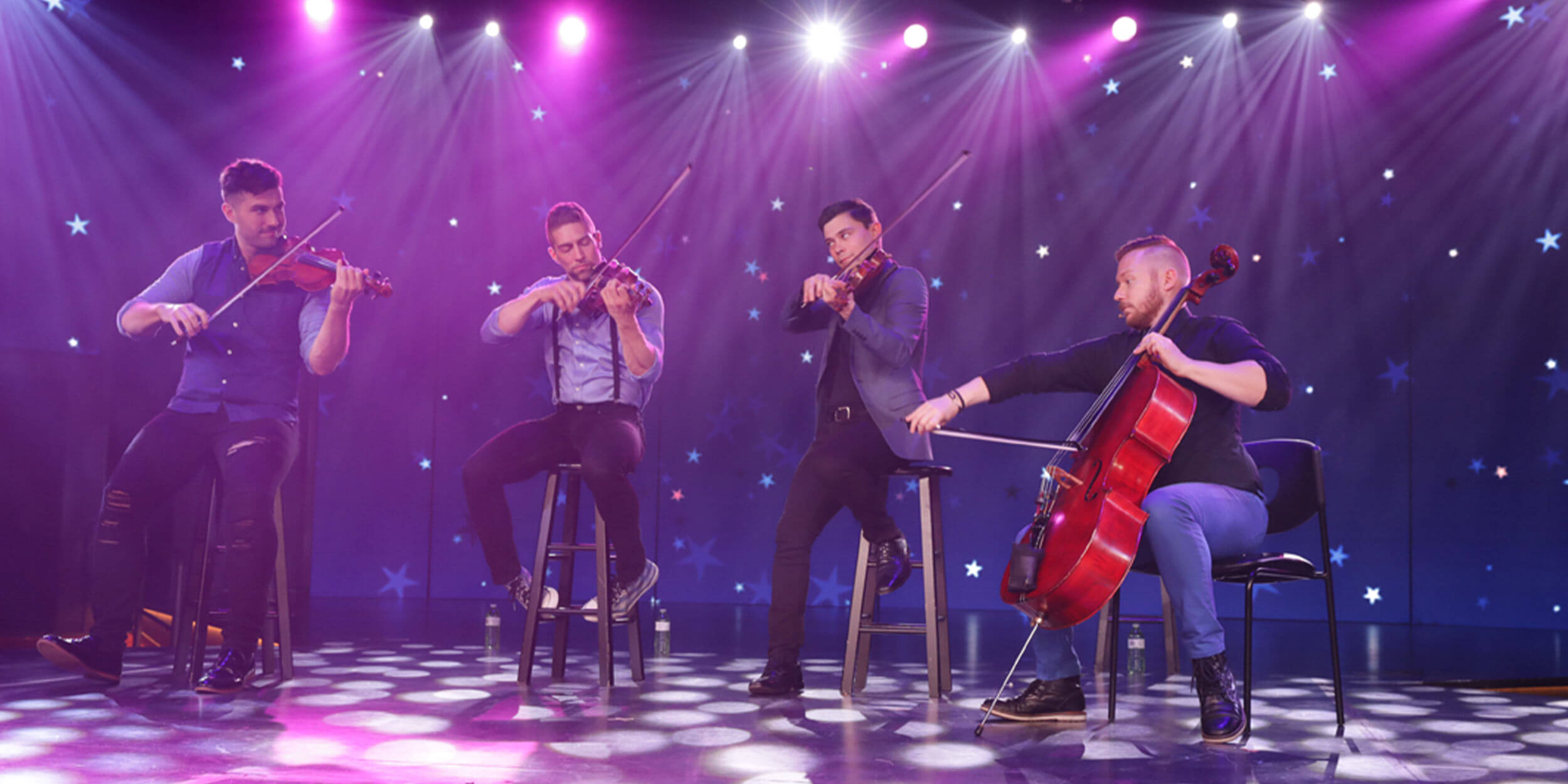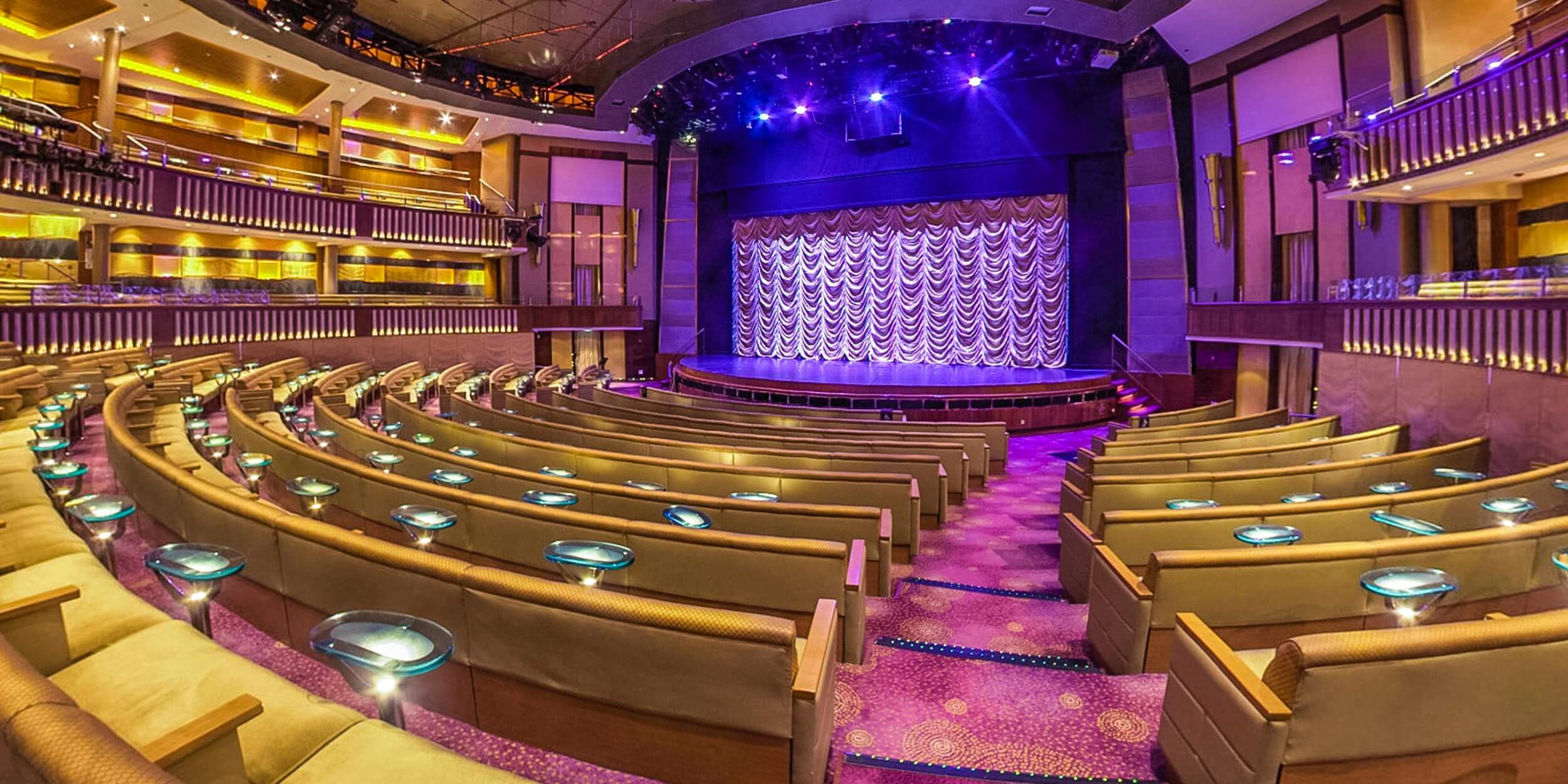 Discover Our Newest Stars
RSVP continues to present the finest performers from our community and beyond, with mainstage shows every night in our luxurious two-story theater and intimate lounges. Our roster of top gay and lesbian talent ranges from Broadway to country, comics to magicians, drag queens to acrobats, and so much more.
Enjoy your favorite stars, and get ready to discover some new ones in our festival of entertainment.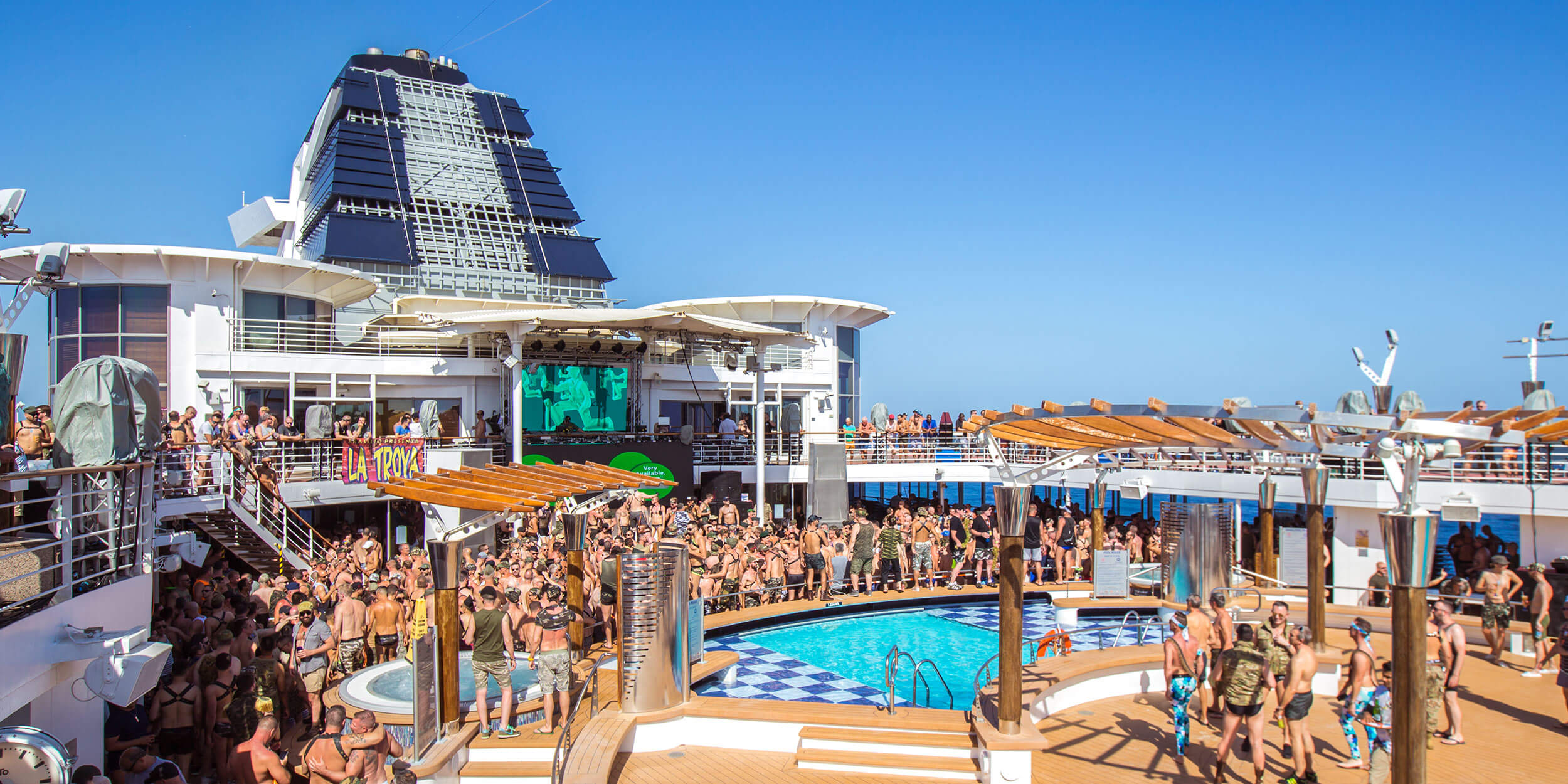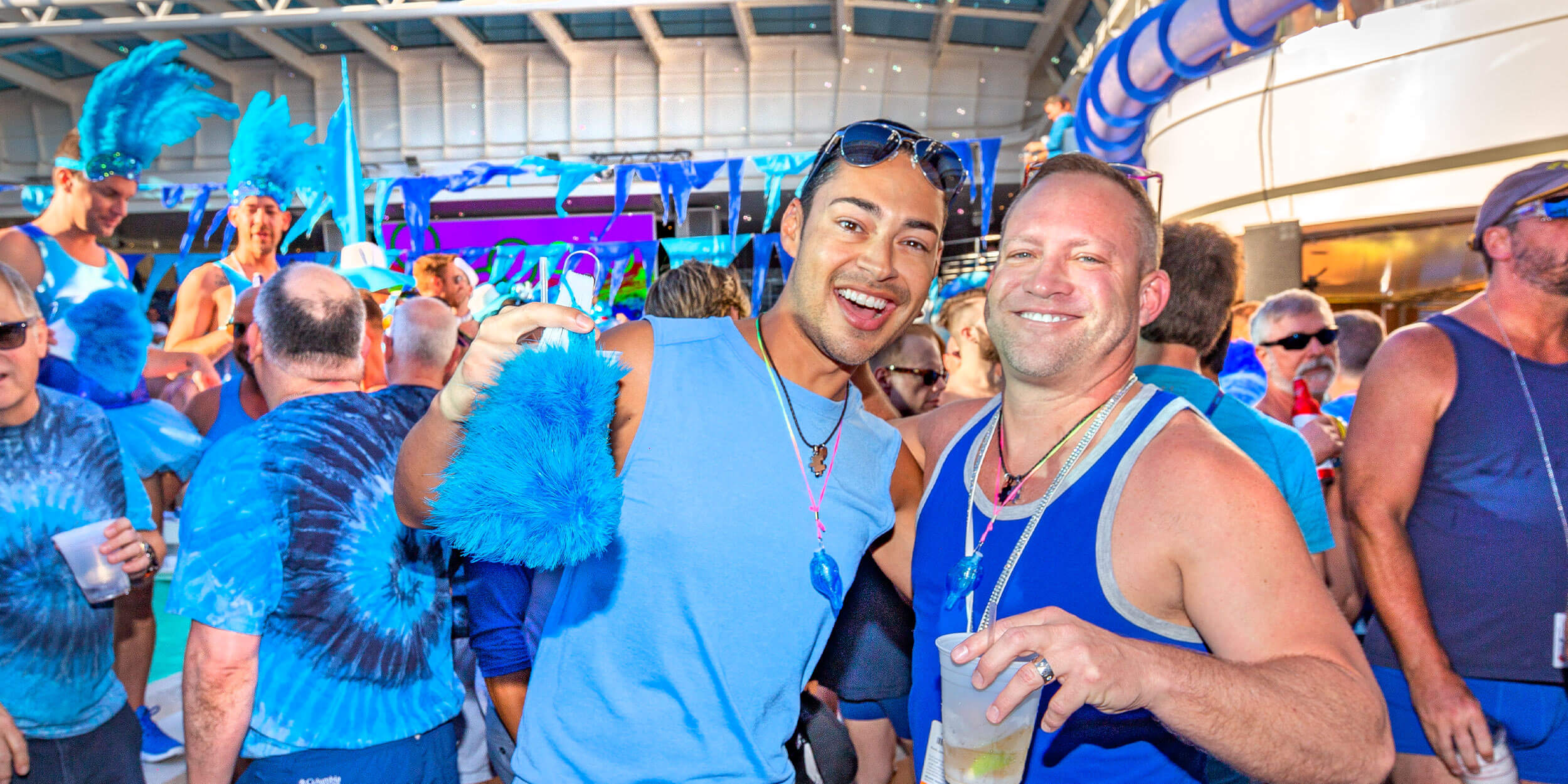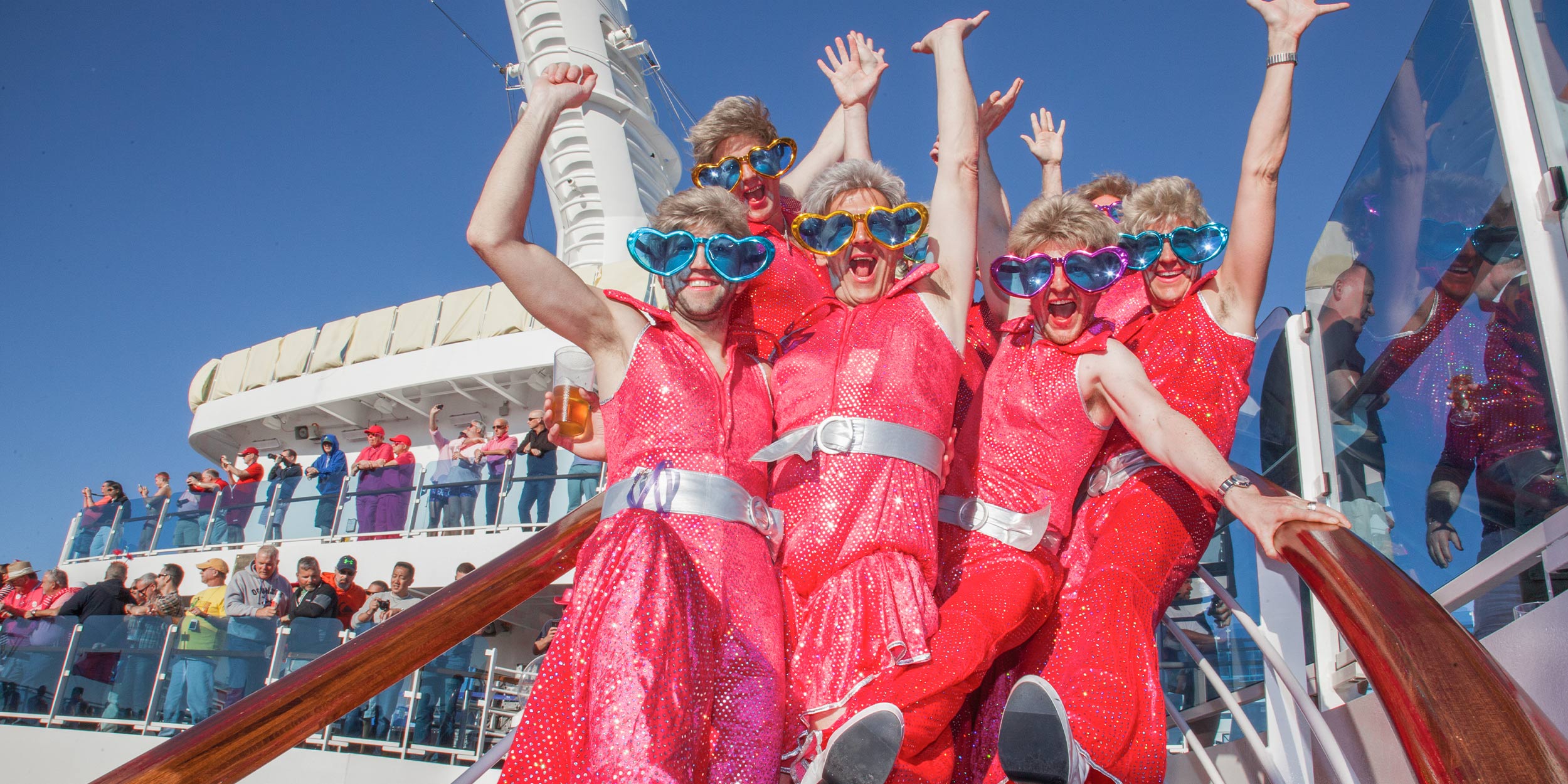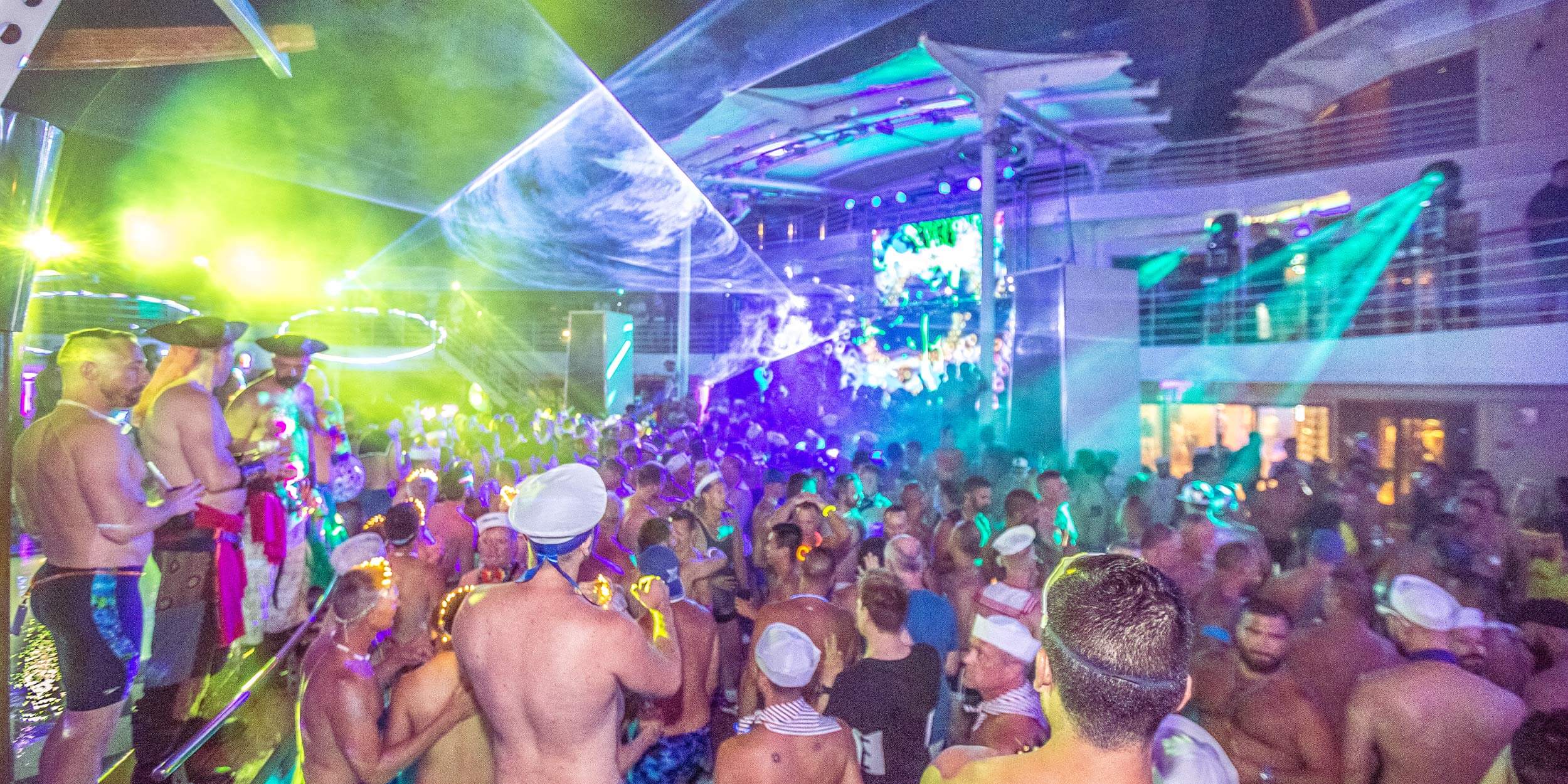 Fresh and Friendly Parties
Infinity's wide-open main pool creates the perfect setting for RSVP's fantastic themed t-dances and evening parties under an endless Caribbean sky. Our talented DJs play everything from today's hits to legendary disco, and just about everything in between. No matter what your taste in music, we'll welcome you to the party with friends like you everywhere you turn. It's all about having a great time with friends!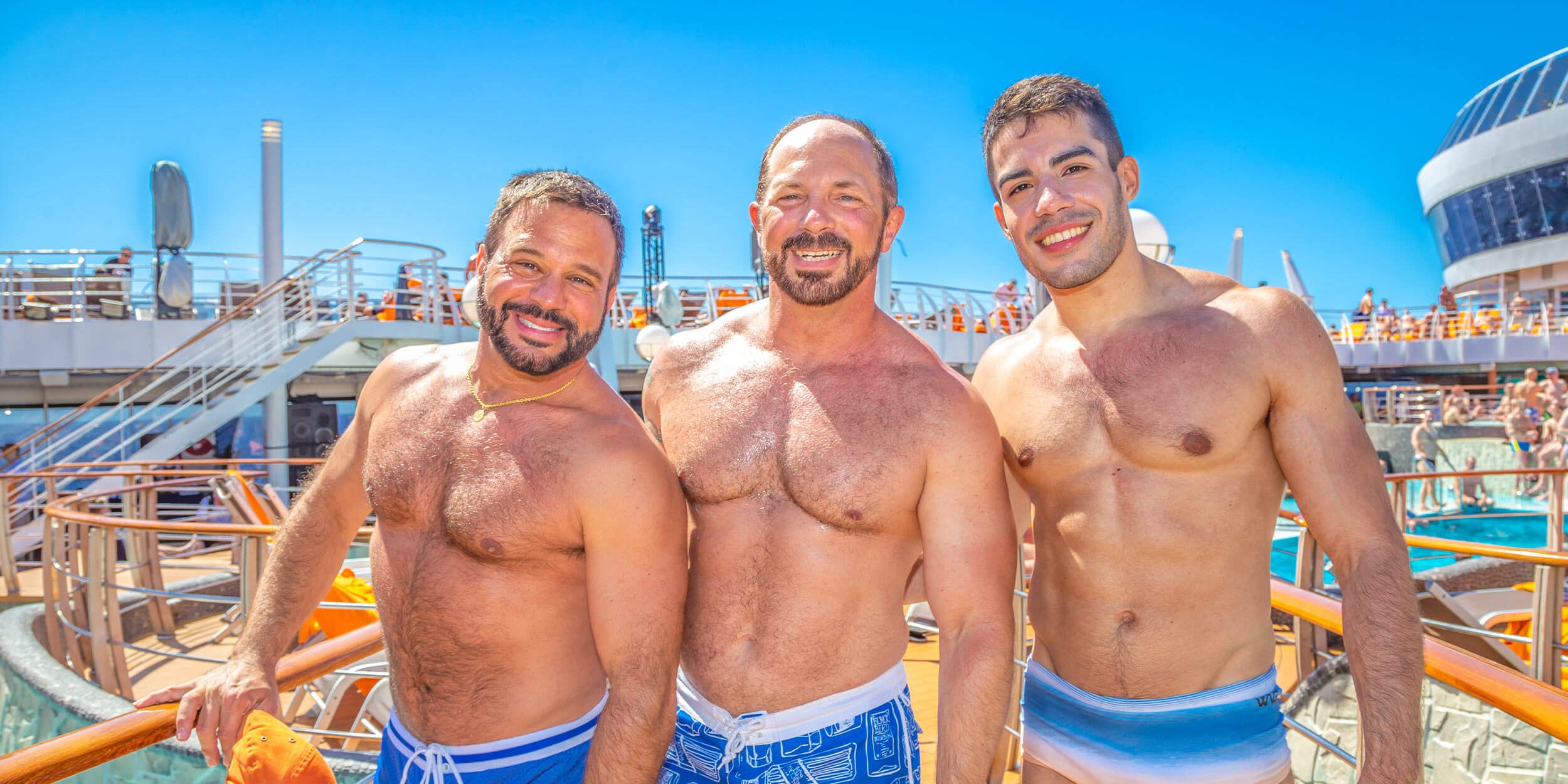 $1099 for Nine Nights. Our Best Value Yet
We're thrilled to offer our longest Caribbean cruise yet at the same price as our 7-night vacations, and on an all-new ship for RSVP. Our low fares start at just $1099, which includes virtually everything – from world-class entertainment and fabulous parties to incredible accommodations and dining. For over 35 years, RSVP has been creating amazing vacations where everyone is truly welcome. Whether you're traveling with your partner, spouse, friends, or on your own, you'll find endless opportunities to connect, play, and simply relax. There's no better place in the gay and lesbian world where you belong.