Save Up to $200 on RSVP's New 2023 Caribbean Cruise
Discover the new RSVP Vacations with a special offer of $200 off any balcony or Club Mini Suite stateroom on our brand-new Tropical Americas Cruise. Sail with great friends to Miami to Panama, Colombia, Belize, Key West, and so much more with an incredible all-inclusive value. Book by December 9 to lock in your savings.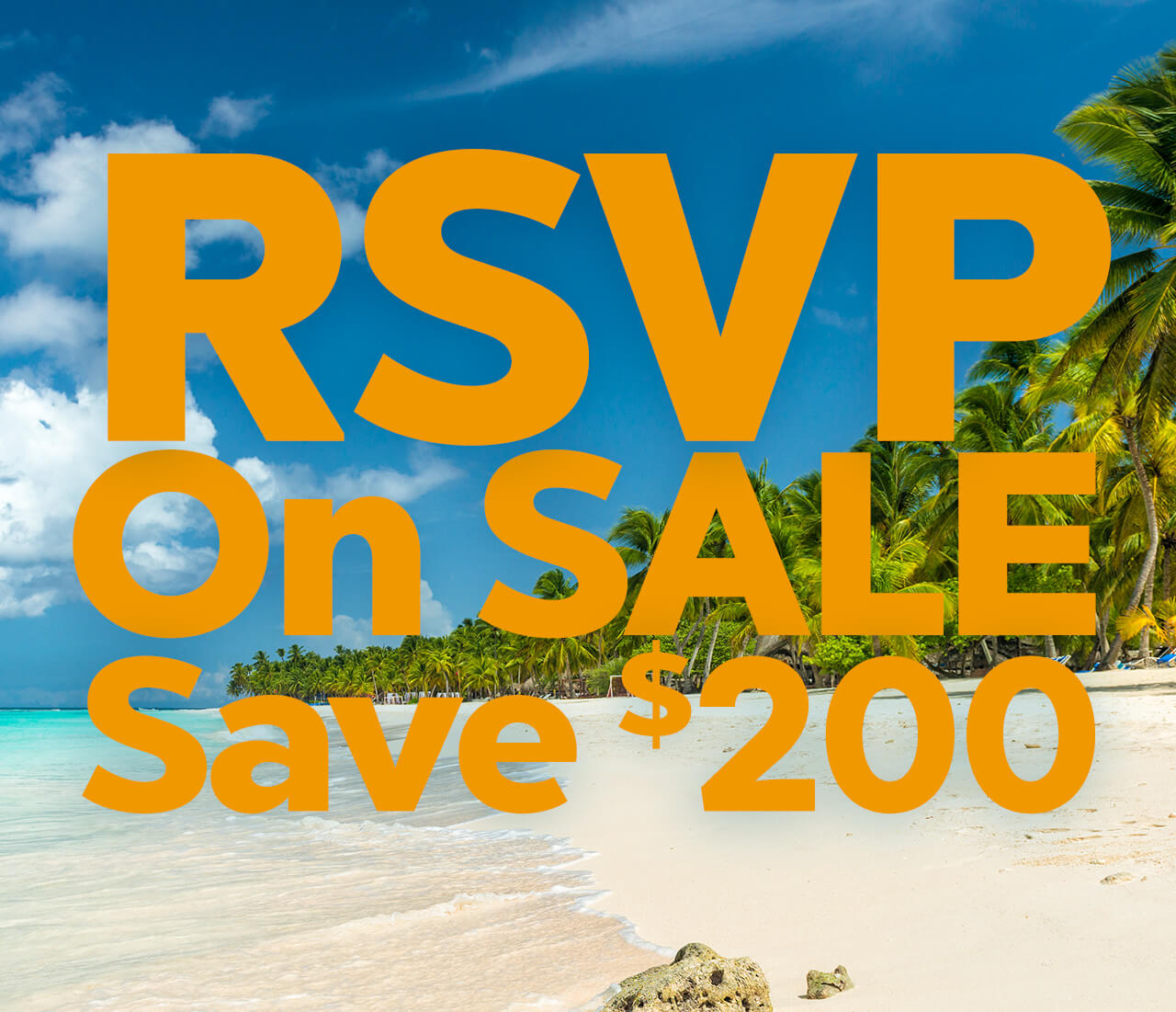 THE RSVP EXPERIENCE
For almost 40 years, RSVP has created fabulous experiences for our community, bringing people together from all walks of life to celebrate who we are in new and unexpected ways. We have warmly welcomed and entertained over 150,000 gay, lesbian, bisexual, transgender, and straight-allied guests from around the world. But that's just part of our story. Our commitment to excellence starts with full-ship charters on the world's finest ships, big and small. The magic happens when RSVP brings together great friends, legendary service, fantastic parties, and a world of exciting entertainment in a relaxed social environment. In 2023, RSVP becomes the first LGBT vacation company to offer true all-inclusive vacations with all drinks included along with fabulous accommodations, delectable meals, awesome entertainment, thrilling parties, and so much more. We're dedicated to creating the absolute best value for you in every way. If you've been a part of the RSVP family for years, we can't wait to show you all that's new. And if you've never sailed with us, we make it easier than ever to discover why RSVP is exactly Where You Belong.