New Low Fares from $999
RSVP is back in 2023 with our most exotic cruise yet as we sail from Miami to six countries in 10 magical nights. Explore the wonders of Cartagena, see the miracle of the Panama Canal up close, relax on the endless beaches of Grand Cayman, or discover the beauty of Belize. Our Tropical Americas cruise has it all, including a day at our own private island.  Onboard let us entertain you with stellar RSVP entertainers, amazing cabaret stars, and the friendliest parties at sea.
Join great friends for a thrilling experience this spring, with amazing low fares from just $999!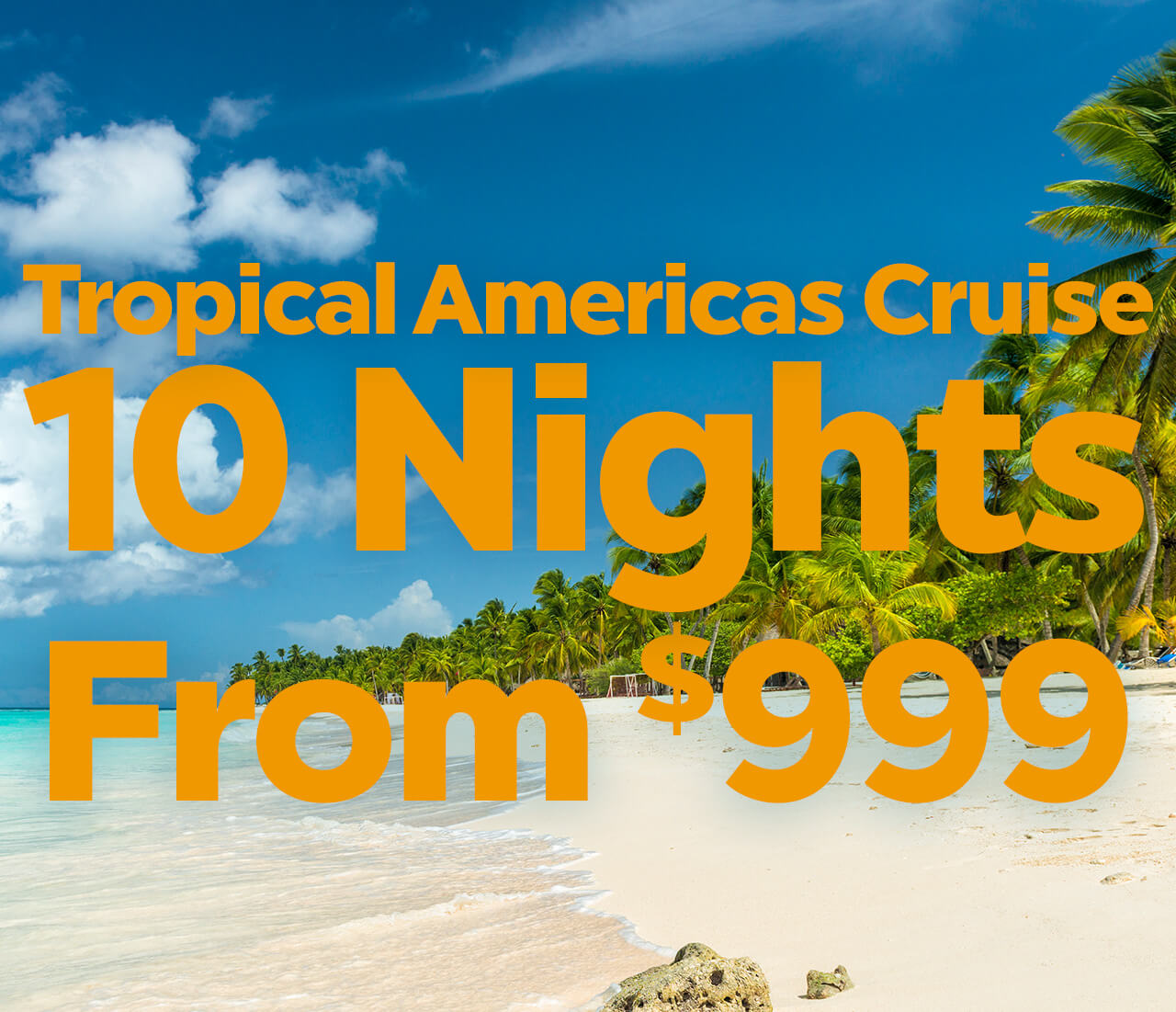 THE RSVP EXPERIENCE
For almost 40 years, RSVP has created fabulous experiences for our community, bringing people together from all walks of life to celebrate who we are in new and unexpected ways. We have warmly welcomed and entertained over 150,000 gay, lesbian, bisexual, transgender, and straight-allied guests from around the world. But that's just part of our story. Our commitment to excellence starts with full-ship charters on the world's finest ships, big and small. The magic happens when RSVP brings together great friends, legendary service, fantastic parties, and a world of exciting entertainment in a relaxed social environment. In 2023, RSVP returns with new all-inclusive options along with fabulous accommodations, delectable meals, awesome entertainment, thrilling parties, and so much more. We're dedicated to creating the absolute best value for you in every way. If you've been a part of the RSVP family for years, we can't wait to show you all that's new. And if you've never sailed with us, we make it easier than ever to discover why RSVP is exactly Where You Belong.